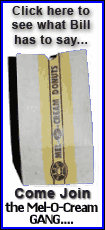 Describing the economy as "increasingly sluggish," the central bank said it does not expect a recovery anytime soon.
Key economic data this week painted a grim outlook for the world's No. 2 economy, which slipped into a recession in the third quarter. Japanese exports in October suffered their biggest decline in seven years, leading the country to post a rare trade deficit.
Major manufacturers like Toyota Motor Corp. and Isuzu Motor Co., hit by waning global demand, have announced production cuts.
"If financial conditions, as reflected in lending attitudes of financial institutions and issuing conditions in the corporate bond and (commercial paper) markets, should increase in severity, pressures acting to depress economic activity from the financial side may become more marked," the central bank said in a statement.
The Organization for Economic Cooperation and Development says Japan's economy will shrink 0.1 percent next year, compared with a 0.9 percent contraction in the U.S. and a 0.5 percent pullback in Europe.
But most analysts expect the BOJ to stick to the status quo for the time being, especially after recent comments by Bank of Japan Gov. Masaaki Shirakawa suggested reluctance to return to a zero-rate policy.
Further interest rate cuts could cause banks to curtail lending and chill money markets, he said in a speech in Tokyo earlier this month.