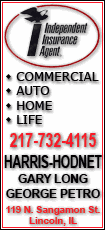 The modest bounceback in Europe came after Asian markets recouped early losses in the wake of the sell-off on Wall Street to end up in positive territory. Japan's Nikkei 225 stock average rose 207.75, or 2.7 percent, to 7,910.79, and Hong Kong's Hang Seng index jumped 360.64 points, or 2.9 percent, to 12,763.81.
Worries about the future of both the U.S. car industry and Citigroup Inc., as well as the fall in the price of oil to three-year lows below $50 a barrel fueled the selling on Wall Street Thursday. The Dow Jones index of leading U.S. shares suffered its worst two-day percentage decline -- 10.6 percent -- since October 1987's stock market crash, while the broader Standard & Poor's 500 index slumped to its lowest level in 11 years.
However, U.S. stock index futures were sharply higher as investors look to buy up heavily beaten stocks. Dow futures were up 303 points, or 4 percent, at 7,787 while S&P futures were up 31.9 points, or 4.3 percent, at 780.2.
"The only saving grace is that the cherry pickers may now come in and start buying up some keenly priced stock," said Matt Buckland, a dealer at CMC Markets.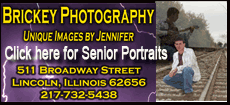 Financial stocks in Europe, such as BNP Paribas SA, HSBC PLC and UBS AG, have led the way in Europe Friday, though heavyweight energy stocks in London, like BP PLC and Royal Dutch Shell have recovered strongly as oil prices pushed back up above $50 a barrel.
With a dearth of economic news on Friday, stock markets in Europe and the U.S. will be keeping a close eye at developments at Citigroup, which saw its shares tumble Thursday to their lowest level in more than 15 years, below $5 a share, despite a Saudi prince's decision to boost his stake in the bank.
Prince Alwaleed bin Talal, a longtime investor in Citigroup, said he plans to increase his stake in the bank to 5 percent from less than 4 percent. He also expressed "his full and complete support" of the bank's management -- including Vikram Pandit, who has been CEO for less than a year.
Citigroup is widely considered the most vulnerable among the major U.S. banks, failing to turn a profit in the past four quarters when rivals such as JPMorgan Chase & Co. and Bank of America Corp. managed to do so.
"Today will likely be another fluid day with rumors driving the market," said Hans Redeker, an analyst at BNP Paribas.