"At this point, all we can say with any degree of confidence is that crude oil ... will not trade below zero," wrote trader and analyst Stephen Schork in his Schork report in a tongue-in-cheek analysis of the market's unpredictability.
Light, sweet crude for January delivery was up 66 cents to $50.08 a barrel in electronic trading on the New York Mercantile Exchange by noon in Europe, after falling to $48.25 earlier in the session, the lowest level since May 18, 2005.
The December contract, which expired Thursday, fell overnight by $4.00 to settle at $49.62.
"Right now, oil is just following stock market sentiment," said Gerard Rigby, an energy analyst at Fuel First Consulting in Sydney.
Asian stock markets initially followed their U.S. counterparts down Friday, but then rallied. Japan's benchmark Nikkei index rose 2.7 percent, Hong Kong's Hang Seng index gained 2.3 percent and South Korea's key index was up 5.8 percent.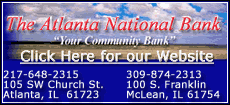 European markets also opened higher.
Traders are still worried that a global recession will undermine energy demand. Already, oil prices have tumbled by two-thirds from their peak of nearly $150 a barrel in mid-July.
The Dow Jones industrial average fell 5.6 percent Thursday to its lowest level since March 2003 after the Labor Department said new applications for jobless benefits exceeded analyst estimates and rose to the highest level of claims since July 1992.
The S&P 500 index fell 6.7 percent Thursday to an 11-year low. The S&P 500 has dropped more than 52 percent below its October 2007 record, making this the second-biggest bear market on record, exceeded only by the 83 percent drop between 1930 and 1932.
"$50 was a psychological support level," Rigby said. "Since we haven't traded this low for so long, it's hard to find a new support level."