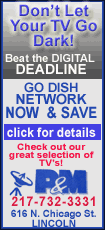 Investors are finding some reason for optimism about the financial sector after The Wall Street Journal reported late Thursday that Citigroup Inc. is considering the possibility of selling parts of itself or even the entire company following a plunge in its stock price. The stock lost 26 percent Thursday alone.
Investors have been worried that losses from souring debt will swamp banks, even those given financial support from the government's $700 billion rescue plan. Citigroup, in particular, is a source of big concern for the markets as the company hasn't turned a profit in the past four quarters, unlike rivals such as JPMorgan Chase & Co. and Bank of America Corp.
Beyond the banking sector, better-than-expected results from Dell Inc. offered some reassurance that companies are still showing some profit-making even with consumers reluctant to spend. The computer maker reported a 5 percent drop in its fiscal third-quarter profit and a 3 percent decline in revenue, but the earnings came in well ahead of what Wall Street had been expected.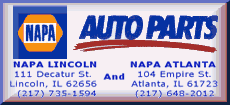 Beyond the corporate news, a partial rebound in stock futures Friday wasn't necessarily a surprise given the scope of the selling in the past two days. Often sharp market declines will attract some bargain hunters. On Thursday, the Standard & Poor's 500 index fell 6.7 percent to its lowest close since April 1997, while the Dow Jones industrial average fell 445 points, or 5.6 percent, to its lowest close since March 2003.
Early Friday, Dow futures contracts rose 270, or 3.61 percent, to 7,757 following a two-day drop in the blue chips of 10.4 percent, the biggest two-day percentage slide since October 1987. The Dow is down 43.1 percent this year.
Standard & Poor's 500 index futures rose 25.70, or 3.43 percent, to 774.00, and the Nasdaq 100 index futures rose 36.50, or 3.51 percent, to 1,076.00.