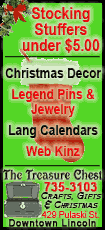 It wasn't clear whether his roughly $350 million investment -- calculated based on Citigroup's current market capitalization -- would be used to buy new shares issued directly by Citigroup, or to buy stock from other shareholders in open market transactions. In either case, it was seen as paltry compared with the more than $20 billion in losses Citigroup has racked up over the past four quarters, and the expectation that it will post another large loss in the fourth quarter.
"It's not a significant strategic investment statement," said Peter Kenny, managing director in institutional sales at Knight Equity Markets. "And the question Wall Street is asking is, is this good money after bad?"
The stock plunge also raised the question of whether Citi will have to go begging for more cash from outside investors to calm its shareholders.
"I think they'll have to raise a lot more money," said Christopher Whalen, managing director of Institutional Risk Analytics.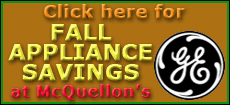 A pledge of support for Citigroup management from Prince Alwaleed may not resonate so much with shareholders these days. Back in October 2007, he made a similar pledge of "full support" for Charles Prince -- Citigroup's CEO at the time, who was shuffled out a month later and replaced by Pandit in December.
On Thursday, shares of Citigroup plummeted to as low as $4.39 in afternoon trading before closing down $1.69, or 26 percent, at $4.71 -- the lowest close since February 1993. Citigroup stock is down about 84 percent since the beginning of the year, and down about 92 percent from its trading record of $57 a share in December 2006.
Citigroup is considered the most vulnerable among the major U.S. banks, failing to turn a profit in the past four quarters when rivals such as JPMorgan Chase & Co. and Bank of America Corp. managed to do so.
Concerns are growing that the deteriorating economy and still-turbulent markets will slam Citigroup with more write-downs in the coming quarters. What began as a subprime residential mortgage crisis last year has ballooned into a full-blown debt crisis, escalating defaults in everything from leveraged loans to credit card debt to commercial real estate loans.
As worries grow, investors sell -- and in the current Wall Street environment, selling has been leading to more selling. It's a pattern that felled the Wall Street investment bank Lehman Brothers Holdings Inc., and led to the shotgun buyouts of Bear Stearns Cos. and Merrill Lynch.
"It's almost like a self-fulfilling prophecy," said Kenny. The worry now is, "how many future losses can Citi withstand, as a direct proportion of market cap?"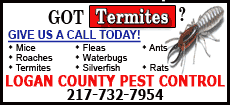 Citigroup spokesman Michael Hanretta declined to comment on the company's falling stock, and issued the following statement: "Citi has a very strong capital and liquidity position and a unique global franchise. We are focused on executing our strategy, including our targeted expense and legacy asset reductions, and we believe the benefits will be seen over time."