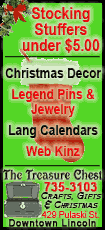 "The executives of the auto companies have not been able to convince Congress or the American people that this government bailout will be its last," said Senate Majority Leader Harry Reid, D-Nev. He said General Motors Corp., Ford Motor Co., and Chrysler LLC will need to submit their plan to Congress by Dec. 2.
Hearings are expected and lawmakers could consider legislation during the week of Dec. 8, but only if the industry shows that taxpayers and auto workers would be protected, congressional leaders said.
U.S. automakers are struggling to stay afloat heading into 2009 amid an economic meltdown, precipitous drop in sales and a tight credit market. The three companies burned through nearly $18 billion in cash reserves during the last quarter and GM and Chrysler have said they could collapse in weeks.
Detroit's car makers employ nearly a quarter-million workers, and more than 730,000 other workers produce materials and parts that go into cars. If just one of the automakers declared bankruptcy, some estimates put U.S. job losses next year as high as 2.5 million.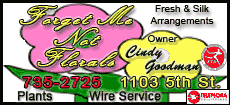 Congress, meanwhile, is weighing a tricky political question: Should it spend billions more on government bailouts or run the risk of bearing the blame of a U.S. auto industry meltdown?
The outgoing Bush administration criticized the congressional delay, saying lawmakers should consider a plan to let the automakers tap a separate $25 billion loan program for fuel-efficient cars for their short-term cash needs.
"Why are they going to kick the can down the road?" said Dana Perino, the White House press secretary.
Supporters of a bipartisan agreement to temporarily divert the fuel-efficiency funds to cover the auto companies' operations said they were hopeful to win support in December. "We need speed. This is a very, very important moment," said Sen. Carl Levin, D-Mich.
Reid and House Speaker Nancy Pelosi, D-Calif., said a $25 billion bailout proposal that would have tapped loan money from the $700 billion bailout plan lacked enough support in Congress -- and the auto industry didn't help matters with high-profile appearances on Capitol Hill.