Models in spaghetti-strap dresses circled Maserati's display at the show, which opens to the public on Friday, while Italian executives in fine suits talked up the Ferrari California and subdued Britons bragged that the Lotus Evora is so exquisite "it goes beyond the sense of touch."
"It's a car that you have to experience in almost telepathic terms," said Roger Becker, head of vehicle engineering for Lotus, without a trace of irony.
The display may seem improper after U.S. auto executives spent the week begging for alms in Washington. But ultra-luxury cars like those on display at the LA show are often highly resistant to economic downturns, said Erich Merkle, top auto analyst with the consulting firm Crowe Horwath LLP.
"You're dealing with the ultra rich who, even if they take a hit, a car purchase for them is a very, very fractional piece of their net worth," Merkle said. "Whether they're paying $50,000 for a car or $200,000 or $300,000 for a car, it really makes no difference in their net worth."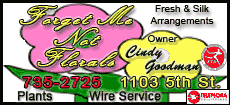 Sales at many cream-of-the-crop carmakers are bearing that out, and are either flat or down modestly. Some, like Rolls-Royce, have actually increased.
Ferrari's U.S. sales, for example, are down just 3 percent for the first 10 months of the year, compared with an industrywide slump of 14 percent, according to sales figures compiled by Autodata. Maserati sales are up 10 percent, while sales at Rolls-Royce are up a whopping 32 percent.
"These are entrepreneurs, they're business executives across the board, they're actors, and what happens is they're very much used to being in control," said Marti Eulberg, president of Maserati North America, of her customers. "You want to be able to say what you're going to get, especially when the economy is the way it is."
Luxury automakers put on full spreads for the automotive press at the show Thursday. Maserati displayed its 2009 model-year cars, while Ferrari unveiled its California coupe for the first time North America.
The Lotus Evora made its North American debut at the show, while the exotic Dutch race car maker Spyker Cars unveiled a concept and showcased a limited-edition version of its GT2 LeMans.
Some high-end automakers acknowledged tightening their operations in the tough economy. Lotus's Becker said the company's plant in Hethel, England, normally makes about 50 to 60 cars per month. Now, it's producing about half that many.