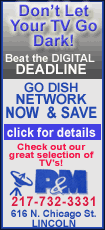 Rajon Rondo had 18 points and eight assists, outplaying the recent Pistons acquisition and leading the Boston Celtics to a 98-80 victory over Detroit on Thursday night in a rematch of last season's Eastern Conference finals.
"I saw him play like this in the championship last season," Iverson said of his fellow point guard. "Rondo played great. He did an excellent job coming off picks and getting to the basket and making plays."
Iverson had 16 points and four assists for Detroit, which fell to 4-3 since he was acquired from Denver for Chauncey Billups and Antonio McDyess. Those two helped the Pistons reach the conference finals, where they lost to Boston in six games as the Celtics went on to win their unprecedented 17th NBA title.
The Pistons followed the trade with wins against Los Angeles and Cleveland -- two of the top teams in the league. But they've also lost a pair of blowouts to the defending champs since swapping Billups for Iverson at point guard; the Celtics also beat Detroit handily in Iverson's Nov. 9 home debut, outscoring them 30-10 in the second quarter before coasting to an 88-76 victory.
"We're still trying to find our identity, and it's still early in the season," Pistons guard Richard Hamilton said. "Any time you lose to a team two times by over 20 points, that's absolutely bananas because we don't play like that."
The Celtics also said they expect things to change once Iverson has had some of his much-coveted practice time with his new team.
"They've had some great wins, but you have to figure they're only going to get better as the year goes along with Allen Iverson," said Paul Pierce, who scored just nine points on 2-for-9 shooting -- the second time this season Detroit has held him to single digits. "Even though Iverson is a great player, we don't have to worry about their point guard posting us up."
The 6-foot-3, 202-pound Billups was a touch matchup for the 6-1, 171-pound Rondo in the playoffs. Iverson is faster, and he came out sizzling on Thursday with seven points and a steal to help the Pistons open a 13-2 lead before Rondo helped the Celtics turn the game into a blowout.