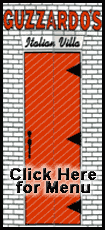 Utley will have surgery next week to repair any bone or cartilage damage he may have in his right hip. He will be able to begin baseball activity in three to four months. But depending on the extent of the damage, full recovery could take until May, team officials said Thursday.
"Our feeling is that he's going to be fairly close to ready if not ready by opening day," general manager Ruben Amaro Jr. said. "We fully expect to have Chase Utley with us for the bulk of the season."
Utley was bothered by symptoms during the season but still hit .292 and led all second basemen with 33 home runs and 104 RBIs. While his season numbers were impressive, Utley started the season very well and tailed off in the last four months.
Utley had 18 home runs and 47 RBIs through the end of May but hit just 15 home runs the rest of the season.
Trainer Scott Sheridan said Utley thought the injury may have occurred while he trained during the last offseason but could not pinpoint an exact time.
"He had some symptoms in spring training, he had some symptoms in July," Sheridan said. "It was really on and off throughout the season."
Although Sheridan said the injury might have been bothering Utley most in July, Amaro said his decrease in production as the season went on was not necessarily a result of the injury.
"He's a team player and he's a very tough guy, there's no question about it, but the reality of it is he's not a dummy," Amaro said. "If he was not able to perform, he would not have gone on to the field."