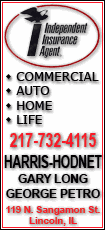 The New York Yankees pitcher walked away from baseball Thursday after his only 20-win season, a month shy of his 40th birthday with a still-potent right arm.
"I don't have any regrets with what I decided. This is the right time," Mussina said on a conference call.
"I don't think there was ever a point where I looked around and said, 'You know what, I'm going to change my mind,'" he said. "It was like the last year of high school. You know it's going to end and you enjoy the ride."
Mussina finished 270-153 with a 3.68 ERA in 18 seasons with Baltimore and New York. A thinking man's pitcher who relied on sharp control and did more than overpower hitters, he ranks 32nd on the career wins list and 19th in strikeouts with 2,813.
His dad and brother tried to talk him out of retirement and Yankees general manager Brian Cashman called to ask about his future. Instead, "Moose" became the first healthy pitcher to leave on his own accord following a 20-win season in more than a century.
Sandy Koufax left the Dodgers after 1966 because of agonizing elbow pain, Eddie Cicotte and Lefty Williams got tossed in the Black Sox scandal. Henry Schmidt won 22 for Brooklyn in 1903 as a rookie, then decided to go West and return to the Pacific Coast League.
"I love baseball. I love playing, I love pitching," Mussina said. "This is good for me. This is it."
On Mussina's last day as a big leaguer, he pitched six shutout innings at Fenway Park to beat Boston and wind up 20-9 -- it made him the oldest first-time 20-game winner ever.
"It was a nice way to finish," he said.
As for what's next, "I don't really have any plans," he said.
A man of diverse interests, no telling whether he'll get to enjoy the things he sometimes talked about -- going to the Daytona 500, seeing his favorite Irish setters in the Westminster Kennel Club dog show.
A few hours before his official announcement, Mussina shoveled snow and cleaned closets at his home in Montoursville, Pa. He likes small-town life, often coached basketball and football at the local high school and intends to spend a lot of time watching his 10- and 5-year-old sons play ball.
In five years, Mussina will become eligible for the Hall of Fame, and it figures to be a lively debate. He acknowledged there are solid arguments on both sides.
"It's not my decision to make," he said.
Mussina never won a Cy Young Award or a World Series championship and was a 20-game winner just on the final day of his career. He was 7-8 with a 3.42 ERA in postseason play.
He was amazingly consistent -- after going 4-5 as a rookie with Baltimore in 1991, he became the only AL pitcher to reach double figures in wins for 17 straight years. He was a five-time All-Star and won his seventh Gold Glove earlier this month.
Tall and slim, Mussina spent his whole career pitching in the bruising AL East, smack in the Steroids Era.