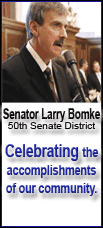 "Donovan is the quarterback. I don't want to leave here until you understand that," coach Andy Reid emphasized at his news conference Monday. "Donovan is the quarterback for this football team."
McNabb was pulled from a game for the first time in his career after two dismal quarters in Sunday's 36-7 loss at Baltimore. The Eagles (5-5-1) only trailed 10-7 at the time, but Reid thought second-year pro Kevin Kolb gave the team a better chance to win a game it desperately needed to maintain its slim playoff hopes.
Kolb played poorly while McNabb watched from the sideline in a hooded jacket and minus the headset backups usually wear to assist coaches.
"Sometimes you have to step back to step forward in a positive way and Donovan will do that," Reid said. "This has nothing to do with Kolb's performance or Donovan's performance."
The Eagles are on the verge of missing the playoffs for the third time in four years since losing the 2005 Super Bowl. No matter how they finish, this could be McNabb's last season in Philadelphia.
McNabb, who turns 32 on Tuesday, is signed through 2013, but there's no chance the Eagles will pay him $9.2 million next year to be a backup. He's 22-21-1 as a starter since leading Philadelphia to four straight NFC championship games from 2001-04.
"As I sit here right now, he's my starting quarterback," Reid said. "I need to coach better. Donovan needs to play better and the guys around Donovan need to play better."
McNabb was 8-for-18 for 59 yards with two interceptions and a fumble in the first half against Baltimore. Last week, McNabb threw three interceptions and lost a fumble in an overtime tie with Cincinnati. Overall, he's completed 58.8 percent of his passes for 2,770 yards, 14 touchdowns, 10 interceptions and a passer rating of 81.1
"I think I know Donovan McNabb better than anybody in this room," Reid said. "I know (seven) turnovers, that's not him. That's no part of his game. You back up an inch and you evaluate it and you should be able to step forward a mile after that."
Kolb, a second-round pick in 2007, had thrown only nine career passes before entering to face a tough Ravens defense. He was 10-for-23 for 73 yards and two interceptions, including one returned an NFL-record 108 yards for a touchdown by Ed Reed.