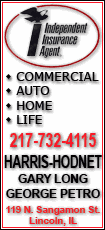 Bryant had difficulty most of the game with Vince Carter's defense, going 5-for-17 from the field in 28 minutes and finishing with 12 points in the Lakers' fifth straight victory. He shot 1-for-9 in the first half and didn't get to the free-throw line until 1:11 remained in the second quarter.
The reigning MVP and two-time scoring champion had a similar game at New Jersey on Feb. 5, scoring a season-low six points on 3-for-13 shooting with no free-throw attempts.
Devin Harris had 21 points and six assists for the Nets, who again played without Stromile Swift (back), Josh Boone (bruised left ankle) and Chris Douglas-Roberts (right knee strain). Eduardo Najera, who has an injured back, did not make the trip.
Yi Jianlian had 13 points and nine rebounds for the Nets, who shot only 34.5 percent and were 3-for-19 in the fourth quarter while getting outscored 30-17. Carter scored 14 points before sitting out the final 6:51. Rookie center Brook Lopez made four of his first five shots, but went 2-for-10 the rest of the way and finished with 17 points and 10 rebounds.
Big man Andrew Bynum picked up his fourth foul midway through the third quarter with the Lakers ahead 70-66, but his teammates responded with an 11-4 spurt and took a 90-76 lead into the fourth. The second unit opened the period with a 15-2 run, including 3-pointers by Sasha Vujacic, Jordan Farmar and Lamar Odom and capped it on an 18-footer by Trevor Ariza that gave Los Angeles a 105-78 cushion with 8:19 left.
The Nets missed their first eight shots of the fourth before ending the drought on a 20-footer by Trenton Hassell with 5:24 remaining. By then, the Lakers led 113-88.
Gasol, who had 24 points and 12 rebounds against the Nets last February in his Lakers debut following his acquisition from the Memphis Grizzlies, paced Los Angeles to a 56-54 halftime lead with 16 points.