Aqua Lynx Swim Club weekend results

Send a link to a friend
[November 26, 2008] In downtown Indianapolis, Ind., eight athletes from the Aqua Lynx Swim Club represented Lincoln last weekend in the WTSC Holiday Championship. The meet was at the IUPUI Natatorium, said to be one of the greatest competition pools in the Western Hemisphere.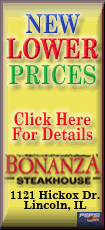 Making great improvement in her breaststroke and dropping a full second in her 50-yard breaststroke was Abigail Martin.

Carter Martin had an incredible accomplishment by placing as the top 7-year-old competitor in all 10 of his events.

Emily Martin was the only swimmer from the club to compete in the final session all three nights of competition, earning lifetime best times in five of her eight events.

Ian Herzog had a breakthrough 500-yard freestyle, dropping a full 23 seconds.

Brooklyn Elsas shaved off time in her 50-yard backstroke, finishing with 43.06 seconds.
Madi Ewald earned her personal best in the 100-yard breaststroke with a time of 1:38.23 seconds.
Liz Herzog made a giant leap in her 200-yard individual medley by dropping her personal best time by 16 seconds, earning a final time of 3:17.91.
Brenan Elsas had a tremendous accomplishment by breaking the 1:00.00 mark in the 100-yard backstroke for the first time in his career as a competitive swimmer.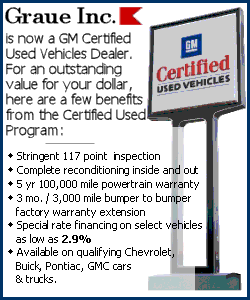 Overall, every Aqua Lynx swimmer who competed last weekend improved their personal best times in at least one event.
Coach Andrew McBride was quoted as saying: "We had some fantastic swims this past weekend. To be able to compete at a facility of this magnitude is a tremendous honor. This is some of the best competition we will see all season, and to swim this fast is reassurance that a swim club from a small town in central Illinois is able to compete with some of the finest age group swimmers in the entire Midwest."
If you are interested in joining the Aqua Lynx Swim Club, please contact Jake Sexton at 217-732-3155, ext. 330.
[Text from file received from Jake Sexton]