The Railers (2-0) suffered through a night of bad passes, the inability to hang on to the ball, and allowing Danville second and third shots on many possessions, which kept the Vikings in the game until late in the fourth quarter.
"We just made too many bad decisions tonight," Alexander said, decisions that led to many of the Railers' 15 turnovers. "It wasn't just one player; it was everyone."
Alexander added that the Railers shot the ball well, hitting on 25 of 48 from the field (52 percent), but easy inside shots, quick scores on out-of-bounds plays and offensive rebounds that turned into points allowed Danville (0-2) to shoot 59 percent for the night, again very uncharacteristic of a typical Railer defensive effort.
However, the Railers did win, and again the offense showed up enough to notch a victory in the win column. Louie Schonauer and Kyle Young led the attack for Lincoln, combining for 35 points on 14-of-21 shooting. Schonauer carried the offense in the first half with 10 of his 18 points, and Young took over in the second half, where he scored 15 of his career-high 17 points. Young also led with seven rebounds on the evening.
Sophomore Nathaniel Smith added eight, including two 3-pointers. One of Smith's treys, with about 90 seconds left in the third quarter, gave the Railers their first double-digit lead of the evening at 47-35.
Monday's leading scorer, Jordan Nelson, was held to six points on 2-of-4 shooting, while Alex Anderson hit two 3s for his six points. Last year's leading scorer, Ben Brackney, struggled from the field again, going 2-for-9, finishing with four points.
Showing what makes a good team, Brackney led the team with five assists. Kyle Frick added two points and four assists. Junior Cameron Turner received some extended minutes and came through with a crucial layup to start the scoring in the fourth and put the Railers up 52-42. Wes Neece did not score but certainly gave the Vikings' guards fits at the point of the Railer zone defense.
Lincoln was never able to put together one of their trademark "Railer Runs," with their longest scoring streak of eight breaking the tie at 11 and putting them up 19-11. However, Danville, a team that lost by 33 to Centennial on Monday night, would not go away. It was evident that the presence of their point guard, Mario Crosby, made a difference. Crosby missed Monday's game due to the effects of a concussion he suffered about a week and a half ago. Crosby finished with only two points, but his leadership kept the Vikings under control and in the game until late.
One of the areas the Railers struggled with Monday night, rebounding, did even out on Wednesday, as the Railers edged the Vikings on the boards 22-21.
The Railers will be back at it on Friday as they play host to O'Fallon, a game you can hear on WLCN-FM 96.3 and here at lincolndailynews.com.
On Wednesday, O'Fallon lost to East St. Louis 84-68. In the other game from Wednesday, Champaign Centennial outlasted Peoria Manual 76-66.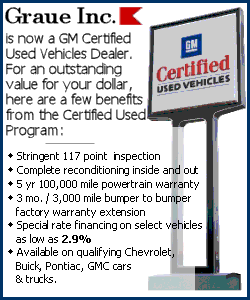 LINCOLN (63) -- Schonauer 7 0-0 18, Young 7 3-3 17, Smith 3 0-0 8, Nelson 2 1-1 6, Anderson 2 0-0 6, Brackney 2 0-0 4, Turner 1 0-1 2, Frick 1 0-0 2, Neece 0 0-0 0. TEAM 25 4-5 63.
3-point FG: Team 9 (Schonauer 4, Smith 2, Anderson 2, Nelson).
Danville (52) -- Carter 15, Robinson 11, Duckworth 10, Britt 6, Brown 6, Crosby 2, Cunningham 2.
End of first quarter: LCHS 19, Danville 15
Halftime: LCHS 33, Danville 27
End of third quarter: LCHS 50, Danville 39
___
Other notes:
The four 3-pointers by Louie Schonauer tied his career high (Jan. 18, 2008, Glenwood).

Nathaniel Smith set career highs with points (eight), field goals made (three), and 3-pointers made (two).

Cameron Turner's layup in the fourth quarter gave him his first varsity points.

Kyle Young's career-high 17 points almost doubled his previous high (nine). In fact, it was his first double-figure game of his varsity career.

Lincoln is now 6-3 against Danville since 2000.

With his two 3-pointers, Alex Anderson moved into 16th place with 80 3s (Jake Carey is next with 85).

O'Fallon came into the tournament having never lost on Monday or Wednesday. This year, they have losses on both days.
[A special report to LDN by JEFF BENJAMIN]