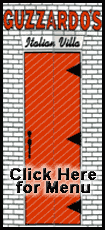 Stoops already made his case for why Oklahoma deserves one of the top two spots after a 65-21 rout of then-No. 2 Texas Tech on Saturday. He refused to do it again on Tuesday at his weekly news conference.
Stoops says it's unfortunate that coaches have to campaign for their teams in the subjective BCS system, and he thinks that's why more of them are starting to favor a playoff system.
[Associated Press; By JEFF LATZKE]
Copyright 2008 The Associated Press. All rights reserved. This material may not be published, broadcast, rewritten or redistributed.