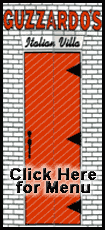 Both the offense and defense were on top of their game as the Railers shot 65 percent from the field (26 of 40), which included 13 of 18 (72 percent) from 3-point range. On the defensive side, O'Fallon (0-3) was held to 31 percent shooting and scored in single digits in three of the four quarters.
Individually, the Railer offense was led by Jordan Nelson and Kyle Young. Nelson tied his career high of 22 (Feb. 2, 2008, Normal West) hitting on 7-of-9 from the field and a perfect 5-for-5 at the free-throw line. The sophomore guard scored 12 of the Railers's 15 points late in the third and at the beginning of the fourth quarter. As accurate as Nelson's outside game was, Young's presence was felt down low. Young set a career high with 19 points, missing only one of his eight shots.
As usual with the Railers, defense quickly turned into scoring opportunities, and Friday night, Lincoln took advantage, using runs of 19-2 to end the first half and 21-7 to end the game.
Lincoln had two other players in double figures as Ben Brackney and Louie Schonauer each had 11. Alex Anderson contributed three from long range for nine. Nathaniel Smith continued his fine play with five points and three steals. Wes Neece added a layup. Kyle Frick and Cameron Turner played but did not score.
Coach Neil Alexander was pleased with most aspects of the game, especially the intensity and the style in which his team battled a very physical team. Alexander felt the O'Fallon game would be a good test leading into the doubleheader on Saturday.
"Peoria Manual is a team that is quick at every position and they like to run. Then there's Centennial, which is little of both; they can run and play very physical," Alexander said.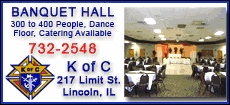 One area that did concern Alexander was O'Fallon's ability to put up 25 points in the third quarter, while allowing only 20 in the other three combined. Alexander commented, "It was good to score 25, but we also gave up 25. Every quarter should have been a single-digit quarter."

The Railers will be back at it twice on Saturday as they play host to Peoria Manual (11:30 a.m.) and then Champaign Centennial (8:30 p.m.) in the nightcap. You can hear both games on WLCN-FM 96.3 and here at lincolndailynews.com.
The other scores from Friday saw Peoria Manual 68, Danville 33; and Champaign Centennial 92, East St. Louis 82.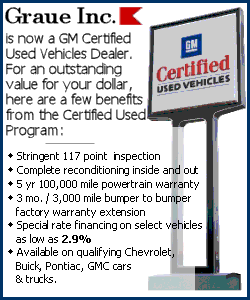 Through three nights of the tournament, the standings look this way: LINCOLN 3-0, Champaign Centennial 3-0, Peoria Manual 2-1, East St. Louis 1-2, Danville 0-3, O'Fallon 0-3.
___

LINCOLN (79) -- Nelson 7 5-5 22, Young 7 5-8 19, Schonauer 3 2-2 11, Brackney 4 0-0 11, Anderson 3 0-0 9, Smith 1 2-2 5, Neece 1 0-2 2, Frick 0 0-3 0, Turner 0 0-0 0. TEAM 26 14-22 79.
3-point FG: Team 9 (Schonauer 3, Nelson 3, Brackney 3, Anderson 3, Smith).

O'Fallon (45) -- Hudson 11, Jones 8, Thompson 6, Lewis 6, Joy 4, Lawrence 4, Levin 3, Mayfield 3.

End of first quarter: LCHS 12, O'Fallon 8
Halftime: LCHS 36, O'Fallon 13
End of third quarter: LCHS 61, O'Fallon 38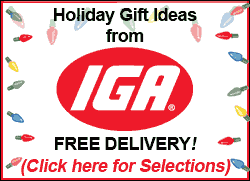 ___
Other notes (again, references to the tournament stats are from 1999 to current):
Louie Schonauer has as many 3's this season (nine) as the Railer defense has allowed in the first three games.

The 13 3-pointers made is the most by Lincoln since Jan. 19, 2008, when they hit 14 against Taylorville at the Meijer Winter Classic in Chatham.

The Railers have four active players in the top 28 all-time 3-point field goals at LCHS: Alex Anderson 83 (16th), Louie Schonauer 55 (tied with Chad Tungate, 25th), Jordan Nelson 54 (27th), and Ben Brackney 49 (tied with Adam Schweitzer, 28th)

The 174 combined points scored in the Champaign Centennial-East St. Louis game are the most points scored in a single game in the tournament. This breaks the previous mark of 167 set last year when O'Fallon beat East St. Louis 89-78.

Champaign Centennial becomes the first team to top 90 points twice in the same tournament.
[Special report filed by JEFF BENJAMIN]