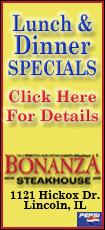 "This was huge," Drew said. "We were in a spot: tie ballgame. They had seemingly had the momentum."
One win from advancing to the AL championship series, Boston won its 11th consecutive postseason game against the Angels, outscoring them 80-33 and setting the record for most postseason victories in a row over one opponent. The Red Sox won their ninth consecutive postseason game overall.
Tampa Bay, the Los Angeles Dodgers and Philadelphia also have 2-0 first-round series leads. Of the 35 teams to fall behind 2-0 in the division series before this year, just five have come back to advance, according to the Elias Sports Bureau. Only one - the 2001 New York Yankees - came back to win after losing the first two at home.
Boston swept the Angels in the first round in 2004 and last year, both times en route to World Series titles.
"What happened in '04 or 1986 does not matter to us," Red Sox manager Terry Francona said. "We set out to win today's game. It was difficult, but we did it. Now we'll go prepare for the next game."'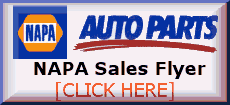 Game 3 will be Sunday night in Boston, with Joe Saunders pitching for the Angels against Josh Beckett, who was pushed back from the opener after injuring a muscle in his side.
"There is a challenge in front of us and the only way to meet it is going to be pitch by pitch, inning by inning on Sunday," Angels manager Mike Scioscia said. "We played well in their park all year, and we have to do it now instead."
Drew's RBI double and Jason Bay's three-run homer off Ervin Santana gave Boston a 4-0 lead in the first inning, but the Angels, 100-62 during the regular season, clawed back and tied the score in the eighth when Chone Figgins hit a leadoff triple off Justin Masterson - the Angels' first extra-base hit of the series after 19 singles - and Mark Teixeira hit a one-out sacrifice fly against Jonathan Papelbon (1-0).
Rodriguez (0-1), who set a record with 62 saves in the regular season, got the last out in the eighth. He allowed a leadoff double to David Ortiz in the ninth on a ball that bounced out of the glove of Reggie Willits, who tried for a leaping catch at the wall in right-center.
After Kevin Youkilis grounded out, Drew pounced on a 2-2 changeup and sent it deep over the wall in center.
"It just worked out that I squared it up really nice," Drew said.
Drew played in only two of the final 38 games of the regular season because of back problems.
"I thought at some point I was going to have to shut it down and watch the team go through the playoffs, so it's nice to be out there," he said.
Rodriguez, who allowed a game-ending home run to Manny Ramirez in Game 2 last year, hung his head, then covered much of his face with his glove.
"He's one of the best pitchers in the league," Ortiz said. "If you get a pitch you like, you better hit it. You might not see it again."
Papelbon retired all six batters he faced, getting help from Youkilis in the ninth. The third baseman caught pinch-hitter Gary Matthews Jr.'s foul popup with a terrific leaping grab over a camera well for the second out. Papelbon then struck out Howie Kendrick to end the game, and the closer pumped his arms and pounded his chest after his final pitch.
The Angels, who have lost nine consecutive postseason games, stranded 11 runners - all in the first seven innings. They are 4-for-21 (.190) with runners in scoring position in the two losses, stranding 20 runners overall.