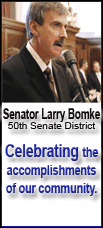 The Rays go for a sweep when the series resumes Sunday in Chicago. Tampa Bay's Matt Garza (11-9) faces John Danks (12-9), trying to seal a matchup against World Series champion Boston or the Los Angeles Angels in the next round.
"We're a relaxed bunch," Baldelli said. "We chill out in the clubhouse. We have fun. That's what got us here."
Of the 35 teams to fall behind 2-0 in the division series before this year, just five have come back to advance, according to the Elias Sports Bureau.
It's been a bleak October for both Chicago teams. The Cubs lost their first two NL playoff games at home to the Los Angeles Dodgers.
"We're against the wall," White Sox manager Ozzie Guillen said. "We've got to fight like a cat, and now it's a must-win game."
Chicago started quickly, scoring twice in the first on Jim Thome's RBI single and Alexei Ramirez's sacrifice fly, but Kazmir struck out Juan Uribe with the bases loaded after three straight foul balls.
Dioner Navarro's run-scoring single off Mark Buehrle in the second began the comeback following a two-base throwing error by Ramirez at second, and Iwamura gave Tampa Bay a 3-2 lead with a drive into the left-center field stands off Buehrle in the fifth.
"I knew it was gone," Iwamura said.
The Rays added three runs in the eighth, when B.J. Upton tripled and scored on Carl Crawford's single, which chased Buehrle. Baldelli's run-scoring single against Octavio Dotel made it 5-2, and Navarro followed with a RBI double off Matt Thornton.
At 24, Kazmir is the youngest member of Tampa Bay's rotation and already the franchise's career victories leader. But high pitch counts also have been an issue for the two-time All-Star, who threw 37 in the first inning.
He hit Orlando Cabrera with a pitch, walked Nick Swisher and gave up a single to Jermaine Dye that loaded the bases with no outs in the first.
"Be patient. That was my thought," Rays manager Joe Maddon said of Kazmir's struggles. "It's really important that we get him going. ... If he was able to get through that, I thought he might be able to settle in; and he did."
The White Sox threatened again in the second and fourth but couldn't score. They stranded eight runners through five innings, allowing the Rays to stay close until Iwamura's opposite-field homer put Tampa Bay ahead.
The sellout crowd of 35,257 at Tropicana Field stood and chanted "Aki! Aki! Aki!" for Iwamura until he poked his head out of the dugout for a curtain call. He homered once in 192 at-bats against left-handed pitching during the regular season.