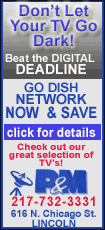 Utah State (1-4) became the first team to score on BYU in nearly a month with two touchdowns in the fourth quarter, but the Aggies were down 34-0 at the end of the third quarter. That didn't discourage Utah State fans from chanting "over-rated!" and celebrating every mistake the Cougars made.
Hall threw two interceptions and was sacked for the first time this season when the Aggies brought him down with 4:02 left in the game. The Cougars also had what appeared to be a fumble overturned by the officials and committed several personal fouls in frustration - including one by Hall.
The Cougars had 12 penalties for 123 yards.
Although the outcome was never in question, Utah State fans stayed until the very end to get every last taunt in at BYU, which hadn't visited Logan since 2002.
Robert Turbin scored for Utah State on a 40-yard run with 13:47 to play, ending a shutout streak by BYU that spanned two games and more than three full quarters. The streak started when BYU blocked an extra point attempt by Washington to preserve a 28-27 win on Sept. 6, followed by shutouts of UCLA (59-0) and Wyoming (44-0).
BYU didn't allow a point for a span of 166 minutes, 15 seconds before Turbin's run.
Harvey Unga ran for 89 yards and a touchdown as the Cougars gained 406 yards on the Aggies. Brandon Bradley returned a fumble 38 yards for a touchdown for the Cougars.
BYU was off last week and the offense barely got a workout in the first quarter Friday. The Cougars scored on their third play and another drive later in the period took just one play.
On third-and-6, Hall passed to Austin Collie on a short pattern and the receiver broke it for a 76-yard touchdown, knocking down Utah State's Caleb Taylor with a stiffarm inside the 20.
The Aggies committed the first of three costly turnovers on the next drive. Shawn Doman caused Diondre Borel to fumble and the ball squirted out of a pile of players. Bradley scooped it up and ran 38 yards for a touchdown with 8:09 left in the first quarter.
Coleby Clawson forced another fumble while sacking Borel and BYU added a 45-yard field goal by Mitch Payne to go up 17-0 with 1:46 left. The Cougars got the ball back seven seconds later when David Nixon made an interception on a tipped pass.