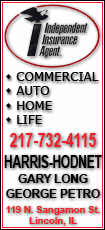 "There are a lot of sneaky good teams," said Illinois coach Mike Small of this weekend's field. "It's going to be a challenge to put Olympia Fields out of our minds, but we're going to have to do that and use it as a positive in our favor."

The first-place finish for Illinois at Olympia Fields was over three of the top five pre-season teams and seven ranked teams in all. Illinois began the year with a second-place showing at the Wolf Run Invitational, behind only Michigan. The Illini have a chance to avenge the only head-to-head loss on the young season this weekend.

The 15-team field takes to competition Oct. 5-6 at the famed North Shore Country Club in Glenview, Ill. Five Big Ten teams - Illinois, Indiana, Michigan,
Northwestern and Purdue along with last year's no. 6-place NCAA finisher Kent State highlight the strong field. Defending Big East champion Marquette also figures to be in the hunt. Indiana and Kent State were 21st and 23rd, respectively, in the poll preceding Olympia Fields, while Illinois, Colorado, New Mexico, Coastal Carolina Purdue and host Northwestern received votes. Liberty, Missouri, Tulsa, San Jose State, and Santa Clara round out the fiel
Although no coaches' polls have been released since Olympia Fields, the Illini have gained recognition around the country for the impressive victory. Golf World campus insider Ryan Herrington lists Illinois fifth in his "Fab Five" rankings behind only Chattanooga, Southern California, Oklahoma State and Clemson. Golfweek guru Lance Ringler named Illinois his "Team of the Week."

Golfweek's computer rankings, albeit early in the season, has Illinois at no. 11. Olympia Fields individual champion, Illinois junior Zach Barlow (Percy, Ill./Trico H.S.), moved into the 36th spot individually, while OFCC fourth-place finisher,
sophomore Scott Langley (Manchester, Mo./Parkway South H.S.), is ranked 44th in the
early-season computer rankings.

The duo joins sophomore Chris DeForest (Cottekill, N.Y./Rondout Valley H.S.), junior
Matt Hoffman (Thornhill, Ontario/St. Robert Catholic H.S.) and freshman Luke Guthrie
(Quincy, Ill./Quincy H.S.) in the Illini line-up this weekend. Freshman Mason Jacobs
(Metropolis, Ill./Massac County H.S.) also makes the trip as an individual. Guthrie, Golfweek's pre-season Big Ten Freshman of the Year, makes his first appearance of his career after carding a 63 on the U of I Blue Course in team qualifying.

"It's going to be fun to see how he responds, but I think he'll do well," Small said of Guthrie's debut. "He's played a lot of tournament golf in his life. I think that will enable him to grasp what it takes in this environment and he'll fit right in."

[to top of second column]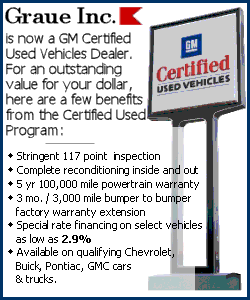 Besides the competition, the Illini get a chance to play on another course with a lot of history. North Shore, which will play at par-72 and 7,031 yards this weekend, has hosted the 1933 U.S Open and the 1939 and 1993 U.S. Amateur.

"It's a tight golf course in good condition with fast greens," Small said. " Length is only a factor on a few holes. You have to keep it on the correct side of the hole because these greens will get away from you if you don't."

As far as moving forward, Small added, "I think everyone is ready to play again. They've enjoyed the feeling of winning, but I think they understand that has to be in the past, and they have to come out and start anew all over again."