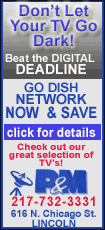 Manuel was promoted to manager on an interim basis June 17, when New York was 34-35. While the Mets built a 3 1/2-game NL East lead in September, they lost 10 of their final 17 games and were eliminated from postseason contention on the final day of the season for the second straight year. They finished at 89-73.
Minaya, who received a new contract Thursday that runs through 2012, praised Manuel after the manager steadied a group of players that had been on edge during the final weeks of Randolph's tenure. Manuel joined the Mets as first base and outfield coach in 2005, then became bench coach the following season.
"I am thrilled and appreciative for the opportunity that ownership and Omar have given me to continue to manage the Mets," he said in a statement.
The Mets scheduled a Saturday conference call with Manuel.
"Jerry has done an excellent job in all ways, on and off the field," owner Fred Wilpon said last weekend. "And Jerry is a great gentleman."
Manuel was AL Manager of the Year in 2000, when he led the Chicago White Sox to a league-best 95-67 record. He was fired by Chicago in 2003 following his sixth season as manager.
"What Jerry's done has been remarkable. You won't find a guy in this clubhouse that doesn't look up to Jerry, doesn't respect Jerry and think that Jerry's one of the best baseball minds in the game," David Wright said last Sunday. "I'll forever owe Jerry quite a bit, not only for this year but everything he's taught me since he's been here. Jerry has my utmost respect."