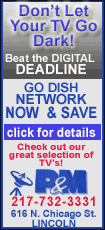 Ellis, the No. 7 overall selection in last April's draft, tore the medial meniscus in his knee during the Saints' win last Sunday against San Francisco and had arthroscopic surgery to repair the tear Friday morning.
He left Thursday's practice after hearing what he said was `'kind of a click" in his knee. Coach Sean Payton said the "click" is symptomatic of a typical meniscus injury.
Ellis has started all four games this season for the Saints (2-2), and racked up 11 tackles and one sack.
His loss hampers the Saints' defensive line greatly as the Minnesota Vikings and Pro Bowl running back Adrian Peterson come to New Orleans on Monday night.
Payton also said it's fortunate the injury wasn't more severe, but Ellis' knee tear was serious enough to merit having surgery right away.
"Basically what they explain it is that it's a little bucket-hand tear," Payton said. "And it's loose enough to where it will catch. You can feel pretty good for a day and then all of a sudden it catches and it just locks up a little bit."
The Saints only have three healthy defensive tackles: Kendrick Clancy, Antwan Lake and Brian Young. Payton said he didn't think the team would bring in a free agent before Monday night's game, but could bring Remi Ayodele off the practice squad.
"It's a challenge," Payton said. "We understand that's something we've got to deal with. We're playing the game and I think our players will handle it well. The good news is it's a shorter period of time. Our goal for him is to have him back for Carolina (Oct. 19), along with guys like (Jeremy) Shockey and (Marques) Colston. Right now, someone else is going to have to pick it up inside and we understand that."
Young said Payton warned the three healthy tackles to prepare for a long day's work Sunday. Young said stopping Peterson will start up front and the defense will make do without Ellis.