No. 14 Wichita State Sweeps Redbirds, Remains Unbeaten


Send a link to a friend
[October 04, 2008] WICHITA, Kan. - The Illinois State volleyball team (9-7, 3-2 MVC) battled No. 14 and undefeated Wichita State (15-0, 4-0) to extra points in the second set, but the Shockers' Missouri Valley Conference leading defense proved to be too much to overcome, as the Redbirds fell in three-sets (25-20, 29-27, 25-16) at Charles Koch Arena Friday night.
Sophomore Mallory Leggett led a balanced offensive attack with seven kills, while Peggy Riessen and Katie Culbertson each chipped in with
six. Erin Lindsey had 25 set-assists, and Kasey Mollerus' 16 digs led ISU's defensive charge. Wichita State was led by preseason Missouri
Valley Conference outside hitter Emily Stockman's 11 kills.

The Shockers held statistical advantages in kills (40-31), set-assists (38-31) and points scored (56-41). The Redbirds out-dug the Shockers,
57-52. ISU was held to a season-low .079 hitting percentage, but allowed Wichita State to hit just .176 for the match.

"Wichita State is a great serving team, and our passing broke down at times tonight," said head coach Melissa Myers. "The fact that they are
ranked in the top-15 in the country and undefeated says a lot about that program, but it also says a lot about us. For us to take that second set into extra points showed a lot about what our potential is. We'renot quite there on a consistent basis, and I thought that showed at times in set one, and obviously in set three.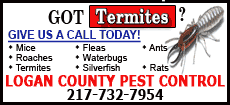 "It was a great second set for us. We came out strong, and really attacked. There were 12 ties and quite a few lead changes, and at one point, we had the set in our hands, holding onto that 26-25 lead. That momentum was really carried over from the first set, when I thought we finished well. That helped us make a run. Unfortunately, we did not do
a good job of carrying the way we played in the second set over to the third set."

Wichita State used a 12-6 run mid-way through the opening frame to hold on for a 25-20 win and 1-0 lead in the best of five. The Shockers broke an early 4-4 tie with a 7-2 spurt, and forced the Redbirds into their first timeout trailing by five, 11-6. Stockman had two kills in the stretch, including two of the Shockers' first four points. ISU
responded with an 11-8 spree, and pulled within two, 19-17. Hailey Kelley had three kills in the run. But Wichita State won the ensuing two points, and re-claimed a 21-17 lead to force Myers into her final timeout of the frame.

The Shockers forced set point at 24-18 following a kill by Lindsey Eckenrode, before the Redbirds fought off the ensuing points to pull back within four, 24-20, with Lindsey behind the service line.
Following an ace, she ended the frame by serving the ball long, and the Shockers claimed the 25-20 win. Eckenrode had a set-high four kills, while Leggett and Kelley's three kills led ISU's offensive effort.
Wichita State's 29-27 second set win was a much more competitive affair, with a combined 12 ties. The Redbirds broke a 9-9 tie with a 3-1 spree,
and forced Wichita State into its first timeout clinging to a 12-10 lead. Lindsey and Leggett each had service aces in the stretch. ISU's lead stretched to as many as four points (16-12) in the ensuing stages, but the Shockers answered with a commanding 8-1 run, forcing the Redbirds to burn two timeouts, and fall behind by three, 20-17.


ISU countered with a 7-4 run to tie the match at 24-24 after Wichita State had forced match point two possessions earlier.The Redbirds claimed their first lead since holding a 17-16 edge three points later, going up 26-25 after a Wichita State net violation. ISU appeared to have clinched the come-from-behind win, but was called for a net violation on a ball that never appeared to clear the net.
Wichita State took advantage, and forced set point at 28-27 after a kill by Mary Elizabeth Hooper. Kelley's ensuing attack went wide, and the Shocker
escaped with the 29-27 win.

Illinois State fell behind 6-0 early in the decisive third set, and never recovered in falling by nine, 25-16. The Redbirds burned both of their timeouts in the opening 18 possessions, and after falling behind
by 10 points (20-10) on an ace by Stockman, never got any closer than eight points for the remainder of the match. ISU fought off two match
points down the stretch, but Stockman sealed Wichita State's three-set sweep with a match-ending kill.

Illinois State will travel to Missouri State Saturday. Start time from
the Hammons Student Center is set for 7 p.m.

[Text received from ISU Media Relations Dept]