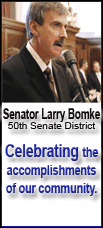 "What's killing me is the perception that's out there right now, and we've got to do something to overcome it," DEI president Max Siegel said. "But there's nothing I can say or do short of bringing in a sponsor or winning on the track to change people's perception of this race team."
The latest blow came this week when Paul Menard said he will leave at the end of the season to join Yates Racing. The loss of Menard in itself is not devastating. But Menard also is taking the sponsorship from his father's company with him to Yates, leaving DEI in search of funding during a horrendous economic downturn.
Currently a four-car team, there's no guarantee DEI will be able to sustain all those programs next season. The company has sponsorship for Martin Truex Jr.'s team next year, but the U.S. Army is leaving the car Aric Almirola will drive, and Regan Smith's entry has not had full funding all of this year.
Because sponsorship is so scarce right now, many in the garage wondered if DEI will be able to overcome Menard's departure.
Truex recently signed a one-year deal to stay with DEI through 2009, and said he doesn't regret the decision because he believes DEI can weather this storm.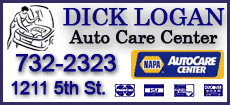 "I think there's been a lot of negativity toward our company, and at the end of the day we have to make it better and we know it's an uphill climb," Truex said. "There's a lot of positives with the organization, and I made the decision (to stay) and now I've got to make the best of it. I'm working hard with the team and all the guys at DEI to do whatever I can to help, and I think we're going to be fine. It's just a matter of time."
But not everyone is convinced that the slide can be stopped.
It began last year when Dale Earnhardt Jr., unhappy with the direction of the organization and unwilling to work with his stepmother, Teresa, decided to leave the team to drive for Hendrick Motorsports. Budweiser, his longtime sponsor, also left and put DEI in what's seemed like a perpetual search for funding.
"For God sakes, they let Dale Earnhardt Jr. go - that's a tough deal to recover from when you let the most popular driver in the sport go from your organization," Kevin Harvick said. "It doesn't make a lot of sense to me. I think you're seeing the repercussions of that particular move. It keeps spiraling."
There's also a perception that Teresa Earnhardt is not properly involved with the day-to-day operations of her late husband's race team. She's rarely seen at the track, grants very few interviews and generally allows her management team to handle most business matters.
"This is a tough business It takes really good management and people leading from the top to every level of that team," four-time champion Jeff Gordon said. "They've lost some good opportunities there to really grow the organization and stay up with the Hendricks and the Childresses and the other big Chevy teams.
"I think they're very fortunate to still have Martin Truex. That's really their savior right now and hopefully they can build on that."
Truex is adamant that Teresa Earnhardt does enough to sustain the team.
"If she wasn't interested, why would she still have the team?" he asked. "She gives us all the tools to do our jobs and that is all you can ask for out of any owner."
And Siegel argues that Teresa Earnhardt's presence at the race track makes no difference in team performance.