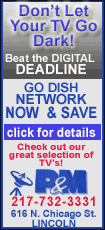 When the right tire exploded in the afternoon practice, it triggered a multicar wreck that affected Tony Stewart, Kasey Kahne, David Reutimann and a few others. Earnhardt spun and hit the wall, debris flying all over the track and collecting other drivers up in the mess as well. His car was towed off NASCAR's biggest track
Stewart and Kahne connected and Stewart's No. 20 Toyota slid down the track and into the grass.
Earnhardt, who already had to start in the back because of the engine change, was forced to go to his backup car. It was the same car he used in Daytona to win the 150-mile qualifying race.
"I feel like we'll definitely mentally be stronger for Sunday because of what happened today," Earnhardt said.
Stewart's team briefly considered moving to the backup car, but crew chief Greg Zipadelli ultimately decided to instead fix the primary. The repairs apparently required full participation, as Zipadelli and vice president of competition Jimmy Makar crawled under the car to hammer away at sheet metal and weld parts in a hurried effort.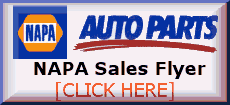 "I don't know exactly what it is about this one that he likes better than the other one, but obviously there's something," Stewart said. "It was decent, but I don't know what it's going to be like now."
Earnhardt was hoping for a strong finish to spark his way up the Chase standings. He's in ninth place, 129 points behind leader Carl Edwards, but is driving at one of his favorite tracks. Earnhardt was won here five times - including four straight from 2001-03 - was second two other times and 10th in the spring race.
"We've had troubles here and we always came back," he said. "It's a place where you can kind of rally back. We're still last anyway because of the motor change."
---
UPSET STEWART: Don't look for Tony Stewart crew chief Greg Zipadelli to try and play nice with Brian Vickers' team any time soon. Zipadelli was steamed after what he said was Vickers' refusal to cooperate in the pits last week in Kansas.
Stewart was delayed three times getting out back on the track because Vickers - who was pitted in front of Stewart - had issues getting out his pit stall. Stewart nearly made contact with Vickers' gas man during one early pit stop.
Zipadelli said if Vickers and his team didn't want to work together, "that's their prerogative."
"I can't get mad about it," Zipadelli said. "But what I'll do is I won't ever cut them any slack again."
Stewart took his anger out on Vickers on the track, and made contact with the No. 83. While Vickers finished the race, Stewart slid across the infield which damaged a spoiler. He finished 40th and is 11th in the Chase standings, 255 points behind leader Carl Edwards.
Zipadelli wanted Vickers to pull up in his pit to give Stewart - who was behind him - more room so he could in turn make it easier for Greg Biffle to pit. Stewart and Biffle are both racing for the championship, and Vickers is not. By not pulling up far enough in his stall, Vickers made it difficult for Stewart to exit because Stewart was pulling up in his stall to give Biffle more room.
"When it comes back around, and they are capable of winning a race one of these days, and we don't give them the room they need, they are going to understand what it is to work with other people," Zipadelli said. "It wasn't like we were racing them for the win and they wanted to play those little games. There was nothing to win. Nothing to lose, nothing to gain on either side other than putting us in the predicament that it put us in all day."
---
SHOCKED JOHNSON: Jimmie Johnson was "shocked" his long time attorney is facing charges in connection with two-time Indianapolis 500 winner Helio Castroneves' tax case.