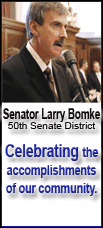 The Hummer truck registered to the reliever struck pedestrians Josefina Minaya Martinez, 38, and Angely Fana, 29, on Tuesday in the town of Nagua, north of the Dominican capital, according to police. The victims later died at a hospital.
Police have said witnesses told them Burgos was the driver, even though his cousin Edwin Silvestre Sanchez claimed to be behind the wheel.
Sanchez was released from police custody Friday, but he still could face charges as a possible accomplice, Quiroz said.
Quiroz said Burgos was recently arrested on an unrelated charge of illegal weapon possession, and released after posting a US$3,000 bond.
Burgos also was arrested last month in New York on assault and harassment charges after allegedly throwing his girlfriend to the ground. He has appeared in court on those charges but did not enter a plea, according to prosecutors. He's due in U.S. court again Oct. 23 and faces up to a year in jail if convicted of the more serious misdemeanor assault charge.
Burgos, 24, has not thrown in the major leagues since last year and spent the past season on the disabled list following elbow ligament replacement surgery. He pitched in the minors last month while on a rehabilitation assignment.