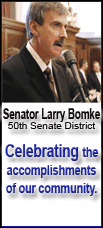 But if the Milwaukee Brewers think they're getting a break after being overwhelmed by Phillies pitchers in Games 1 and 2, they might have another thing coming.
Down 0-2 and facing elimination, the Brewers must face a pitcher who gave up just four runs in two outings against them this season and has a career 2.43 ERA in five postseason starts.
"Jamie, he's tremendous," said Phillies outfielder Geoff Jenkins, a former Brewer. "He's 100, and he just keeps doing it."
And if the Brewers can't keep Moyer (16-7) from overwhelming them Saturday, their first trip to the playoffs since 1982 will end quickly.
"I honestly feel like there was more pressure to get into the playoffs, and once we got here, I thought that all the pressure was off us, and we could just go and start playing like we played in the middle of the season," Brewers shortstop J.J. Hardy said. "Obviously, that's not the case the first two games. Hopefully we can turn it around the next couple."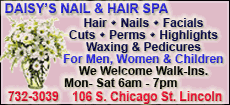 Right-hander Dave Bush (9-10) starts for the Brewers, who won the wild card thanks to a handful of clutch hits in the final week of the season and a last-week collapse by the New York Mets. But since then, the Brewers haven't been able to ditch the hitting woes that bothered them for most of their September slide.
In their first two games at Philadelphia, Milwaukee managed a total of only three runs and seven hits.
Brewers ace CC Sabathia's rough outing in Thursday's loss was a surprise, even though it was his fourth straight outing on three days' rest. But when it finally came time for Sabathia's teammates to pick him up - a situation that really hadn't come up since Sabathia arrived in Milwaukee in a July 7 trade with Cleveland - they couldn't do it.
"You know what? We wouldn't be here without CC," Brewers catcher Jason Kendall said. "We wouldn't be here without our bullpen. Bottom line is we lost those games because we didn't hit. Everybody didn't hit."
And Phillies closer Brad Lidge wants to keep it that way.
"They'll be pumped up, their backs are to the wall and they're going to give everything they have," Lidge said. "This is a very talented team. We don't want to let them get started with getting confidence and building momentum. That's why it's important for us to go out and win Game 3."
But the Brewers have to figure they can hit Moyer. Everybody does.
"If I was hitting against him, I'd look at him and say, 'Yeah, I can get this guy,'" Manuel said. "But then when you walk up there to hit and he starts doing his thing? Yeah, OK."
Moyer's "thing" is precision, preparation and consistency. More often than not, it still works - especially against a free-swinging team like the Brewers.