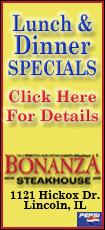 The Dodgers, meanwhile, had a losing record as recently as a month ago. But with Manny Ramirez's hitting, and newcomers Angel Berroa and Blake DeWitt doing a solid job up the middle as replacements, they rebounded from an eight-game losing streak and won their first NL West title in four years.
With a victory over the Cubs in Game 3 Saturday, the Dodgers would clinch their first playoff series win in 20 years.
"When you play at home, there's a lot of pressure on you to play well and win," Torre said. "You're supposed to win. I think we have that on us right now, especially winning the last two games."
Getting away from Wrigley Field and their fans' lofty expectations might be just what the Cubs need.
They bumbled their way to consecutive losses at Wrigley, getting outscored 17-5 and tying a division record with four errors in Thursday's 10-3 loss.
They were booed by their long-suffering fans, and a noticeable quiet enveloped the ballpark as the Dodgers piled up runs.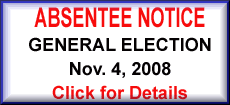 "Everybody had such high expectations and expecting us to just walk away with it the way we were playing," said Rich Harden, who will start Saturday. "You could kind of feel the energy a little bit after that first game around Chicago come down a little bit. But it's tough losing that second one. We can come here, kind of start fresh."
The Dodgers flew home after the game, landing at 4 a.m. Friday. The Cubs slept in their own beds, on the advice of a sleep consultant, and arrived at Dodger Stadium for a late afternoon workout.
"It's nice to get away from there and come on the road and hopefully win a ballgame," Cubs manager Lou Piniella said. "The fans have been very supportive all year and it's been fun playing in Wrigley Field all year. It just so happened we played two not so good ballgames, and they weren't happy."
The Cubs brought the NL's best record into the postseason, but their defensive miscues and lack of offense have them close to a ninth consecutive playoff defeat that would extend their championship drought to 100 years.
"If you have confidence in what you're doing, there shouldn't be pressure," Piniella said. "If you don't have confidence, that's when the pressure creeps in a little bit. The Dodgers have a little leeway, we don't have any."
Piniella will use Mark DeRosa in right field and Mike Fontenot at second on Saturday, benching right fielder Kosuke Fukudome, who went 0-for-8 in the first two games and struck out three times Thursday.
Ryan Dempster, who lost Game 1, will work out of the bullpen Saturday and Sunday, if the series goes to a fourth game.