All Times EDT
AMERICAN CONFERENCE
East
W L T Pct PF PA
Buffalo 4 0 0 1.000 109 63
New England 2 1 0 .667 49 58
N.Y. Jets 2 2 0 .500 115 116
Miami 1 2 0 .333 62 64
South
W L T Pct PF PA
Tennessee 4 0 0 1.000 102 46
Jacksonville 2 2 0 .500 79 85
Indianapolis 1 2 0 .333 52 67
Houston 0 3 0 .000 56 99
North
W L T Pct PF PA
Pittsburgh 3 1 0 .750 77 58
Baltimore 2 1 0 .667 65 43
Cleveland 1 3 0 .250 46 78
Cincinnati 0 4 0 .000 52 87
West
W L T Pct PF PA
Denver 3 1 0 .750 133 117
San Diego 2 2 0 .500 138 112
Oakland 1 3 0 .250 78 101
Kansas City 1 3 0 .250 65 97
NATIONAL CONFERENCE
East

W L T Pct PF PA
N.Y. Giants 3 0 0 1.000 83 43
Washington 3 1 0 .750 86 81
Dallas 3 1 0 .750 120 89
Philadelphia 2 2 0 .500 110 74
South
W L T Pct PF PA
Carolina 3 1 0 .750 80 70
Tampa Bay 3 1 0 .750 101 78
New Orleans 2 2 0 .500 111 100
Atlanta 2 2 0 .500 90 83
North
W L T Pct PF PA
Green Bay 2 2 0 .500 109 101
Chicago 2 2 0 .500 94 80
Minnesota 1 3 0 .250 71 82
Detroit 0 3 0 .000 59 113
West
W L T Pct PF PA
Arizona 2 2 0 .500 106 103
San Francisco 2 2 0 .500 94 97
Seattle 1 2 0 .333 77 80
St. Louis 0 4 0 .000 43 147
---
Sunday's Games
N.Y. Jets 56, Arizona 35
Tennessee 30, Minnesota 17
Kansas City 33, Denver 19
New Orleans 31, San Francisco 17
Carolina 24, Atlanta 9
Cleveland 20, Cincinnati 12
Tampa Bay 30, Green Bay 21
Jacksonville 30, Houston 27, OT
Buffalo 31, St. Louis 14
San Diego 28, Oakland 18
Washington 26, Dallas 24
Chicago 24, Philadelphia 20
Open: Indianapolis, Miami, New England, Seattle, N.Y. Giants, Detroit
Monday's Game
Pittsburgh 23, Baltimore 20, OT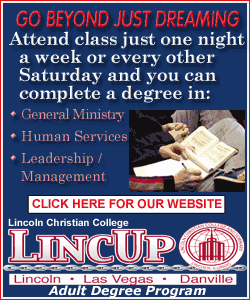 Sunday, Oct. 5
Chicago at Detroit, 1 p.m.
San Diego at Miami, 1 p.m.
Atlanta at Green Bay, 1 p.m.
Seattle at N.Y. Giants, 1 p.m.
Tennessee at Baltimore, 1 p.m.
Indianapolis at Houston, 1 p.m.
Kansas City at Carolina, 1 p.m.
Washington at Philadelphia, 1 p.m.
Tampa Bay at Denver, 4:05 p.m.
Cincinnati at Dallas, 4:15 p.m.
Buffalo at Arizona, 4:15 p.m.
New England at San Francisco, 4:15 p.m.
Pittsburgh at Jacksonville, 8:15 p.m.
Open: N.Y. Jets, Oakland, St. Louis, Cleveland
Monday, Oct. 6
Minnesota at New Orleans, 8:30 p.m.
[Associated Press]

Copyright 2008 The Associated Press. All rights reserved. This material may not be published, broadcast, rewritten or redistributed.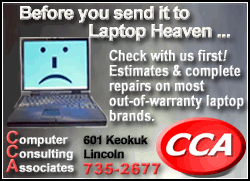 \