Senate Bill 2349, sponsored by Sen. A.J. Wilhelmi, D-Crest Hill, and Rep. Maria Antonia Berrios, D-Chicago, creates the Illinois Child Online Exploitation Act, adding restrictions to prohibit an adult from sending a minor a public transportation ticket for an unlawful purpose, prohibit meeting with a minor for an unlawful purpose, and prohibit sex offenders from knowingly communicating with a minor via the Internet or through digital media.
In addition, Senate Bill 2349 requires computer technicians to report child pornography if they find it while performing their job, tightens definitions on what is considered child pornography and increases the conditions of supervision for sex offenders.
"The Internet can be a very scary place for children. In preparing this legislation, I heard horrible stories about adults using e-mail to invite children to come meet them or to obtain child pornography," said Wilhelmi. "I thank the governor and the General Assembly for helping to create the Illinois Child Online Exploitation Act to better protect our children."
"While the Internet has brought new opportunities for communication, it has also brought new opportunities for predators to reach our children. With Internet providers' assistance, Illinois will better be able to track sex offenders and keep them away from our children," said Berrios.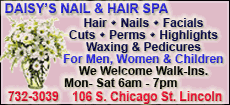 The governor also signed Senate Bill 2855, sponsored by Sen. Linda Holmes, D-Plainfield, and Rep. Sidney H. Mathias, R-Arlington Heights, which stiffens penalties on adults who communicate online with minors with the intent to harm or solicit sexual activity.
Under this new law, if an adult uses the Internet to communicate with a child under 18 for sexual or detrimental purposes, they can be charged with a Class 4 felony, punishable by one to three years in prison. This includes attempts to use the Internet to pursue sexual advances, sexual contact, bodily harm, sexual exploitation, indecent solicitation, solicitation of a sexual act, solicitation of a juvenile prostitute, pimping, child pornography and sexual assault.
"I am proud to be the sponsor of legislation that will impose harsher penalties on adults who use the Internet as a weapon against children," said Holmes. "It is time that we crack down on adults who visit sites like Facebook and MySpace in order to bully children. I will continue to work to make our state a safer place for our children."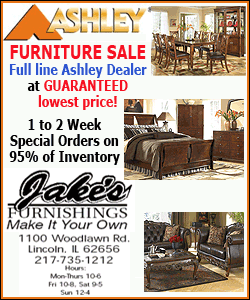 "As a father and a grandfather, I understand the importance of constantly protecting young children from the possibility of harm," said Mathias. "I am proud to be a part of passing this important legislation, which is aimed at ensuring that adults who harass children online will not go unpunished. We must continue to do all we can to ensure that the tool of the Internet is used appropriately."
In 2006, Blagojevich established the Internet Crimes Unit, which has received 150 complaints of child victimization since its inception. This is a unique enforcement group capable of educating the public, gathering information from the private sector, coordinating investigations with other law enforcement agencies, researching crime, proactively searching the Web for criminal activity and performing forensic work to further investigative efforts and assist prosecutors in jailing offenders.
"Protecting our youth is a priority of the Illinois State Police, and I applaud Gov. Blagojevich for signing these bills into law today," said Larry Trent, Illinois State Police director. "Our children will now have additional protection from online predators who will face harsher penalties for their actions."
The Internet Crimes Unit serves as a point of contact for the general public, schools and the law enforcement community for all concerns regarding Internet safety and crimes like identity theft, financial fraud and terrorism. The unit also serves as the initial point of contact for citizen inquiries.
For more information on the Internet Crimes Unit, visit www.isp.state.il.us/icu.
[Text from file received from the Illinois Office of Communication and Information]