Send a link to a friend
[October 11, 2008] The YMCA is returning as host for the 5K run and one-mile fun run-walk at the Harvest of Talents. The Y Run at the Harvest of Talents will take place on Oct. 25 at 8:30 a.m. A portion of the proceeds from this event will support the YMCA Scholarship Fund to help families in need with programming expenses, while the other portion will support the Harvest of Talents to help fight world hunger. Awards will be given to the top male and female runners in each age division, along with goodies also being provided for the runners. You can register in advance at the YMCA office or by using the multi-registration form at lincolnymca@lincolnymca.org. All forms received after Oct. 22 will require a $3 fee increase. On the day of the event there will be a registration table where you can register from 8 to 8:30 a.m. Come out for a morning of fitness and support two worthy causes.
Registration for the YMCA Youth Volleyball program will run until Oct. 22. Forms received after Oct. 22 will require a $10 fee increase. This instructional program is for children in first through sixth grade who are interested in improving their volleyball skills. The program will run on Tuesdays from Oct. 28 to Dec. 2. The instructor, Krista Hoban, will work with each child to improve upon their individual skills. Reserve your child's spot today.
The Y will host YMCA Party Night on Oct. 24 from 7 to 9 p.m. at the YMCA Activity Center, 719 Wyatt Ave. This Halloween party is for children in first through fourth grade. Register your child before Oct. 21 to avoid any fee increases. There will be Halloween games, contests, prizes, pizza, drinks and snacks. Please, no costumes. Spaces are limited and children must be registered beforehand to attend, so be ready to join this night of fun.

The winter session of YMCA Home School P.E. will begin Nov. 13. Classes are for home-schooled children ages 5 and up who would enjoy time to socialize and play exciting "gym games." Each week the children will participate in calisthenics, run relays and play all kinds of games. Register your home-schooled child for fun in this family program.

The YMCA is starting its Youth Dodgeball program for children in third to sixth grade. Participants will meet at the YMCA Activity Center from noon to 1 p.m. on Saturdays from Nov. 1 to Dec. 13. Teams will change each week, with games supervised by YMCA staff members. If your child is interested, please come by the YMCA office to register for this exciting sport.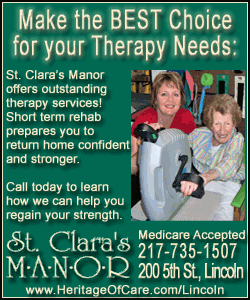 In 2009 the Lincoln Area YMCA is employing the motto "Raising the Bar." Some great things in the works to help facilitate this new motto are a new online site, three seasonal brochures, higher expectations of ourselves, plus many others. The bar has been raised and the community will benefit like never before.
For more information on Lincoln Area YMCA programs and events, contact the downtown office at 604 Broadway St., Suite 1; visit www.lincolnymca.org; or call 735-3915.
[Text from file received from Lincoln Area YMCA]