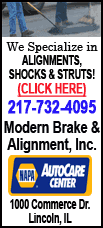 "I'm not a very good hitter," said Myers, who became the first pitcher to get three hits in an NLCS game. "I just get lucky occasionally. I'm baffled by it. I would've rather pitched better."
A grieving Charlie Manuel was in the dugout with the Phillies, hours after the manager's mother died. Players and coaches from both teams offered condolences before the game. Manuel didn't speak to reporters.
"I know Charlie told me he talked to his mom on a regular basis and her only concern was for him to go out and win ballgames," Dodgers manager Joe Torre said.
The Phillies rallied around their skipper, and now they'll have to do the same for their spark-plug center fielder. Victorino was told after the game that his grandmother died Friday morning.
Victorino hopes to attend the funeral in Hawaii without missing any games. No arrangements had been made yet, but Tuesday is a scheduled off day in the series.
Victorino made a clutch catch with two on to end the seventh, and Brad Lidge hung on in the ninth for his second save of the series. He walked Ramirez and James Loney, then struck out Matt Kemp and Nomar Garciaparra to end it.
"We really wanted to win today for Charlie," Lidge said.
The series shifts to Los Angeles for Game 3 on Sunday night, with 45-year-old Jamie Moyer pitching for Philadelphia against Hiroki Kuroda.
Myers wasn't sharp on the mound, allowing five runs and six hits in five innings. Good thing for the Phillies that he's suddenly become a pesky batter after hitting .069 with one RBI in the regular season.
In Game 2 against Milwaukee in the first round of the playoffs, Myers drew a two-out walk from CC Sabathia and Victorino hit a grand slam two batters later in a 5-2 win.
"He had four hits all year and three today. That's tough to count on and defend against," Torre said.
Myers was surprised, too. At one point, he stood in the dugout, covered his eyes with one hand and feigned a swing with the other, showing a teammate how he did it.
The Phillies, appearing in their first NLCS in 15 years, are two wins from the World Series. They've won just one championship (1980) in the franchise's 126 years.
"We're not comfortable until we're finished with this whole thing," Myers said. "We're going to keep fighting."
A title-starved crowd waved its "Fightin' Phils" rally towels and chanted "Beat LA!" These long-suffering fans haven't celebrated a championship since the NBA's 76ers won it all in 1983. If the Phillies keep playing like this, they just might give them that parade down Broad Street in a few weeks.
Ramirez did his best to spoil the party.
After grinning when a pitch from Myers sailed behind his back in the first inning, he lined a three-run shot into the flower bed just beyond the left-field wall to pull the Dodgers to 8-5 in the fourth.
Ramirez has hit a record 27 homers in the postseason. His 71 RBIs are second only to Bernie Williams' 80.
"I'd want to have a guy like that on my team," Ramirez said of Myers. "He's going to go out there and battle."
Myers left after tossing a scoreless fifth, and four relievers kept the Dodgers off the scoreboard the last four innings. Chad Durbin, J.C. Romero and Ryan Madson combined for nine outs.
Lidge finished for his fourth postseason save and his 45th in 45 chances this year.
Dodgers starter Chad Billingsley allowed eight runs - seven earned - and eight hits in 2 1-3 innings. The 24-year-old right-hander pitched 6 2-3 strong innings in a win over the Cubs in Game 2 of the division series.
Myers had a go-ahead RBI single with two outs in a four-run second inning, and his two-run single chased Billingsley in the third. Myers was 4-for-58 in the regular season and is a lifetime .116 hitter.
"It's crazy," he said.
Billingsley struck out four of the first six batters he faced, but quickly ran into trouble after fanning Pat Burrell and Jayson Werth in the second.