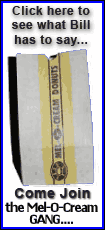 The Dallas Cowboys had already said they won't discipline Jones, so that means the cornerback will play Sunday at Arizona.
NFL spokesman Greg Aiello said in an e-mail Friday that the league's review won't be completed until next week. He didn't provide a specific time.
It is unclear if the league will take any punitive action against Jones, who only six weeks ago was fully reinstated by NFL commissioner Roger Goodell from a 17-month suspension, including the entire 2007 season, that followed a series of off-field problems.
Jones got into a scuffle at an upscale downtown Dallas hotel late Tuesday night with one of members of a security detail provided by the team to be with the cornerback at all times.
Cowboys owner Jerry Jones said the player broke no team rules, but said he was disappointed about the incident.
Adam Jones has started all five games for the Cowboys, and likely will start Sunday.
The Cowboys said late Friday that cornerback Terence Newman will miss at least another month after having surgery earlier in the day to repair a sports hernia.
Newman missed the preseason and the season opener because of a groin injury. He then played in three games before getting hurt again in practice last week. The earliest Newman is likely to return is mid-November.
Safety Roy Williams (fractured forearm), who returned to practice after missing three games, still will not play and safety Patrick Watkins (neck) is also out.