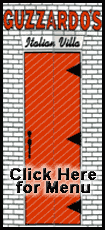 "Dr. (Pat) McKenzie in his evaluation this morning felt it was best for Aaron not to throw today. That's why his practice reps were limited," McCarthy said. "He'll be ready to go Sunday."
The Packers listed Rodgers as probable on their injury report.
Rodgers made only a few throws in practice last week after suffering the injury Sept. 28 at Tampa Bay.
The first-year starter was cleared to play last Sunday a few hours before the Packers' home game against Atlanta and had one of his top performances this season. Rodgers completed 25 of 37 passes for 313 yards and three touchdowns with one interception in Green Bay's 27-24 loss.
"I feel like I'm going to be able to be good for Sunday," Rodgers said Friday. "I would've liked to do a little throwing, but I did as much as I could (in practice) with the run game and took the mental reps. I feel good about the game plan and my preparation."
The extent of Rodgers' participation in practice the last few days was taking snaps in the jog-through portion at the outset and handing off to a running back or dropping back on a pass play but not making the throw.
Rookie backups Matt Flynn and Brian Brohm handled the practice reps in live drills, leaving Rodgers to stand back and visualize each play.
"Just take mental reps every time," Rodgers said. "If Matt or Brian are taking a rep, just go through what I would do as far as the read or the check at the line of scrimmage."
Rodgers said the shoulder felt better than a week ago Friday, though he hasn't regained full strength after going through rigorous rehab for most of the last two weeks.
"There's definitely some marked improvement," Rodgers said. "I'm just going to continue to work hard in the rehab room and get ready for Sunday."
He expects to endure pain, as he did in the last game. Rodgers acknowledged he would probably take a painkilling pill before the game for the second straight week.
McCarthy feels Rodgers did enough in practice, minus the throws, to have a handle on things for the game. The Packers (2-3) are looking to end a three-game slide.
"As far as Aaron Rodgers' preparation, we did the best we can as far as having him rep at practice," McCarthy said. "He's a very conscientious individual, and I'm confident that he'll be prepared to play in the game Sunday."
Rodgers isn't concerned about going into the game with possibly not having made a throw in a full week.