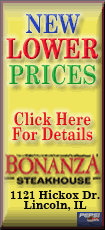 Fresh off last weekend's season-opening sweep of the Tampa Bay Lightning in the Czech Republic, the Rangers showed no signs of jet lag in winning their home opener and starting 3-0 for the first time since 1989.
Redden, the Rangers' biggest offseason addition on defense, gave New York a 1-0 lead 6:47 in. But later in the first period, Chicago's Brian Campbell - who netted the biggest deal for a free-agent defenseman during the summer - turned an end-to-end rush into a goal for reigning NHL rookie of the year Patrick Kane.
Moments after Duncan Keith got the Blackhawks to 3-2 in their season opener at 7:13 of the third, Zherdev snapped in a shot off passes from Voros and Dubinsky to make it a two-goal game with 10:27 left.
Henrik Lundqvist stopped 30 shots to improve to 3-0, building off two 2-1 wins against Tampa Bay.
Cristobal Huet had a bit of a shaky start in goal for the Blackhawks, who lured him away from Washington with a four-year, $22.45 million deal. Former starter Nikolai Khabibulin, who cleared waivers last week, watched from the bench as he began the final season of his four-year, $27 million contract.
Huet kicked away a shot by Rangers captain Chris Drury, but deflected it right to Redden for a drive into a wide-open right side. Huet made 25 saves.
Campbell paid instant dividends on his eight-year, $57.12 million deal, racing the puck all the way up the ice and banking it off the left side of the net to Kane, who tied it 1-all with 2:42 left in the first.
Dubinsky made the second period his own, assisting on Voros' first goal with the Rangers and then stretching the lead to two 10 minutes later.
After roaring off the bench for his first shift of the game and crossing the ice to land a couple of high-energy hits, Dubinsky furnished more tangible results. He challenged Chicago center Dave Bolland, who couldn't quite get control of the puck that landed in his skates, and stripped it away. Dubinsky sent a quick pass to Voros for a one-timer from one knee that gave New York a 2-1 edge at 5:15.
Voros returned the favor, sort of, but wasn't credited with an assist on Dubinsky's second goal of the new season. Zherdev chipped the puck out of the New York zone into neutral ice, where Voros pressured defenseman Brent Sopel into a turnover. Dubinsky got the loose puck and raced alone down the slot, roofing a shot into the upper right corner with 4:24 left in the second.