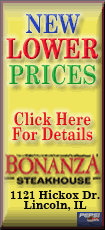 The rest of the ballpark, which hosted thousands of games between 1912 and 1999, has been demolished, loaded into trucks and driven away.
But it's not gone forever.
Bits and pieces of the old stadium may soon turn up in the body of a new Ford F-150 truck or underneath a freshly paved Wal-Mart parking lot in the suburbs.
More than 94 percent of the demolished part of the stadium is being recycled. That includes over 11.4 million pounds of steel and almost 17.4 million pounds of concrete and other debris.
Some of it won't go far - crushed structural concrete from the ballpark will likely be used in southeastern Michigan as fill material under roads, parking lots and foundations. Some of the metal, like steel from the stadium's blue structural beams, could end up in anything from new cars to kitchen appliances.
"That's the beauty of metal," said Chip Hering, executive vice president of Detroit-based Ferrous Processing & Trading Co., which processed scrap metal from the stadium. "Metal has no memory of what it used to be."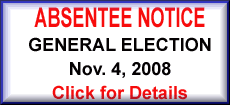 Tiger Stadium has stood empty since the last major-league game was played there on Sept. 27, 1999. The Tigers moved to nearby Comerica Park at the start of the 2000 season.
The old ballpark is one of many vacant buildings in Detroit left standing for years on end, victims of decades of urban flight to the suburbs that has seen the city's population drop from over 1.8 million in 1950 to fewer than a million today.
With scrap prices sky-high - the price of scrap steel has increased 251 percent in the last five years - aggressive recycling has become more profitable. A recent survey by the National Demolition Association, an industry group, found about 75 percent of demolition material is typically reused or recycled.
The city of Detroit, which owned the old stadium, didn't have to pay any money out of pocket for the demolition, which started in June. Instead, the joint venture doing the work, Farrow Group Inc. of Detroit and MCM Management Corp. of Bloomfield Hills, looked to turn a profit by selling the ballpark off as scrap.
"This project lent itself well to recycling," said Michael Brehse, MCM's vice president, who supervised the demolition. "There's not a whole lot here ... that can't be reused."
The companies wouldn't say how much they've made from the demolition. Initial projections put the value of the stadium's materials around $1 million.
Starting in July, long-necked excavators munched on the stadium's walls, smashing apart steel beams and slabs of concrete. Under streams of water sprayed by snow machines to smother the dust, workers sorted and separated the heaps of rock and twisted metal before weighing the materials and shipping them out.
The concrete - far less valuable than steel and other metals - went to an MCM-owned yard in Highland Park, where chunks of the stadium sat piled in late September. The rubble will be crushed into a pebble-sized material, likely to find use as filler on construction sites or in road and pavement projects in the Detroit area, Brehse said. Other masonry material will be used to make temporary roads in landfills.