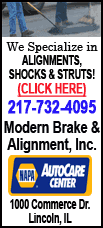 1950 - No. 3 Oklahoma 14, No. 4 Texas 13. Future Heisman Trophy winner Billy Vessels scores tying touchdown in the final minutes and Jim Weatherall kicks the winning extra point. Sooners go on to win national championship.
1963 - No. 2 Texas 28, No. 1 Oklahoma 7. Running back Tommy Ford led the offense and Scott Appleton had 18 tackles for the Longhorns, who went on to win their first national championship under Darrell Royal.
1975 - No. 2 Oklahoma 24, No. 3 Texas 17. Horace Ivory scores winning touchdown in fourth quarter and Sooners go on to win second straight national title under Barry Switzer.
1977 - No. 5 Texas 13, No. 2 Oklahoma 6. Longhorns' first win over Sooners since 1970 comes in Royal successor Fred Akers' first try. Russell Erxleben kicks field goals of 58 and 64 yards and third-string QB Randy McEachern leads 80-yard TD drive.
1979 - No. 4 Texas 16, No. 3 Oklahoma 7. Longhorns hand Sooners their only loss of the season. Akers would win three of his first four games against the Sooners.
1984 - No. 1 Texas 15, No. 3 Oklahoma 15. A tie that ranks among the ugliest games in rivalry history. Texas kicker Jeff Ward kicked a 32-yard field goal on the final play for the tie, causing OU linebacker Brian Bosworth to moan, "By going for a tie, it was like they were giving up."
2001 - No. 3 Oklahoma 14, No. 5 Texas 3. OU safety Roy Williams makes one of the most famous plays in the rivalry's history, leaping over a blocker to hit Texas QB Chris Simms, forcing an interception that Sooners return for the final touchdown.
2002 - No. 2 Oklahoma 35, No. 3 Texas 24. Quentin Griffin runs for 248 yards and Sooners pull away in the second half to hand Texas third straight loss in Cotton Bowl.
2004 - No. 2 Oklahoma 12, No. 5 Texas 0: Oklahoma freshman Adrian Peterson runs for 225 yards and the Longhorns are shut out for the first time since 1980 in their fifth straight loss in the series.