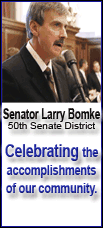 Winfield returned a blocked field goal for a score, then jumped onto the goalpost and slid down it like a fire pole. He was flagged for excessive celebration and then fined for using the goalpost as a prop.
Linebacker Chad Greenway was fined $7,500 for his facemask pull of Reggie Bush even though referee Ed Hochuli's crew did not flag him for a penalty. The missed call infuriated Saints coach Sean Payton and resulted in a fumble by Bush recovered by Vikings safety Tyrell Johnson.
Receiver Robert Ferguson was fined $5,000 for a late hit on a punt return in the third quarter.