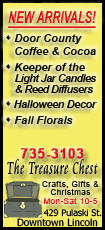 "I'm loving it," says Dolphins running back Ronnie Brown, who takes a direct snap in the funky formation. "It's funny when you hear the crowd getting excited about it and expecting a big play."
What the Dolphins are doing is both newfangled and old-fashioned. They used a spread variation of Pop Warner's century-old single wing in their past two games, and the formation produced five touchdowns in 17 plays, contributing to upset victories over last year's AFC finalists, New England and San Diego.
It's an abrupt turnaround for a franchise that had lost 20 of its past 21 games. The single wing has helped rejuvenate the Dolphins and their success has accelerated a revival of the single wing.
College teams snapping directly to a running back in the past couple of years have included Oklahoma, Florida, Pittsburgh, Arkansas, Mississippi and Western Kentucky. In the NFL, the Carolina Panthers did it frequently in 2006 and for one play last Sunday, and the Oakland Raiders have done it a handful of times this season with Darren McFadden.
Some predict the popularity of the offense will spread because of the Dolphins' success.
"It gives an opponent something else to work on and prepare for defensively," says former college coach Johnny Majors, one of the last single-wing stars when he played at the University of Tennessee in the 1950s. "It gives a team a little wrinkle - that's one of the biggest advantages. Opponents don't see it but once a year.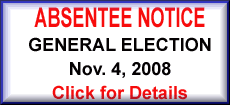 "But now there are going to be some other people doing it, too. Nobody is bigger copiers than coaches."
Majors hasn't seen the Dolphins play, and he might not recognize what they're running. The single wing has many variations, and it's perhaps best remembered as a tight formation with two tight ends, pulling linemen and trap blocking.
The Dolphins borrowed their spread package from Arkansas, and both call it the Wildcat. But the roots date back more than half a century.
"It could be the single wing, it could be the Delaware split buck business that they used to do," Dolphins offensive coordinator Dan Henning says. "It comes from all of that."
Single-wing elements employed by the Dolphins and other teams include a direct snap to the running back, motion, deception in the backfield and an unbalanced line, with two tackles on the same side of the center.
The Dolphins use three running backs - Ricky Williams, Patrick Cobbs and Brown. Cobbs lines up as one wingback, and Williams goes in motion from the other wing. Brown hands off to Williams or fakes a handoff and keeps the ball.
Dick Kazmaier, a Patriots fan, watched some of their game on TV when the Dolphins scored four touchdowns out of the Wildcat. Kazmaier was the last single-wing player to win the Heisman Trophy - at Princeton in 1951 - and he's glad to see the old formation rediscovered.
"It brings back all the remembrances of the past, which doesn't happen very often," he says. "When I say I played tailback in the single wing, that ends the conversation. People don't know what a single wing is. So this is like a gift from the past."
The heyday of the single wing was the 1920s and '30s. NFL teams gave it up more than 50 years ago in favor of the T-formation, which forced opponents to defend a larger area of the field.
By the end of the 1950s, few college teams still used the single wing, but at the high school level a national clinic on the formation still draws more than 100 coaches annually. Steve Ragsdale won three state titles running the single wing in Pearisburg, Va., before retiring after last season, and his dad coached the offense for more than 30 years starting in the 1930s.
Ragsdale conceded that in 2008, the single wing carries a stigma.
"Go somewhere for a job interview, and they ask you what kind of offense you're going to run," Ragsdale says. "If you say single wing, they look at you like you're nuts."
But a growing consensus among NFL coaches says it's more than a fad, and a team might even use it for an entire season.
"Why not?" Jacksonville Jaguars coach Jack Del Rio says. "It depends on what personnel you have."
"It's a copycat league," Tennessee Titans coach Jeff Fisher says. "You just have to be prepared for it in case one of your opponents down the road decides to shift gears."
"It's very unique," Washington Redskins coach Jim Zorn says. "I'll study it in the offseason and see if it makes sense. It's worth taking a look at."