The 35-year-old defensive end sat in front of his locker not far from the nation's capital and analytically explained how his political color has changed from blue to red and back to blue again. Everything about Daniels' upbringing screams Democrat. He's a black male who grew up in modest surroundings in a small Georgia town. He majored in social work in college.
Everything about his income screams Republican. He's made millions many times over in his 13 years as a professional athlete, and the thought of paying higher taxes under a Democratic administration led him to vote for President Bush in 2000 and support the president's re-election in 2004.
"I used to be a Republican," Daniels said. "I wanted Bush in there. The previous years I've been Republican because of what we make, but this year's a little bit different. I think this year more guys are not even thinking about the income part of it. They're just really thinking about the economy and the country. A lot of people want change."
If the contest between Sens. John McCain and Barack Obama has energized the U.S. public as never before, locker rooms across the country are reflecting the trend. Players whose jobs are based on wins and losses identify with the wild swings of the who's-leading-and-by-how-much grind of the campaign.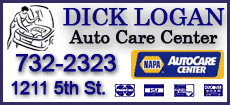 The clear preferences from some athletes stand in contrast to former NBA superstar Michael Jordan's unwillingness to take a stand in the 1990 North Carolina Senate race between Republican Jesse Helms and Democrat Harvey Gantt, who was bidding to become the first black southern senator since Reconstruction.
"Republicans buy sneakers, too," Jordan famously said, though he later endorsed Bill Bradley's presidential campaign in 2000.
"We spend an hour a day talking about this exact subject - in meetings, on the plane, in the locker room," New Orleans Saints linebacker Scott Fujita said. "I think it's just because there's a new interest in politics this campaign season, more than there's ever been as long as I've been following it."
The historic nature of the contest, which includes the first black man to win a major party nomination and a female vice presidential candidate, makes the topic more compelling.
"As a black male, am I excited about Obama being a candidate?" Miami Dolphins defensive tackle Vonnie Holliday said. "Where I can tell my son, who is 3 years old, 'Believe it, you can be president one day'? Yes."
Holliday emphasized, however, that he is voting Democratic because he wants "fresh energy and a change." In interviews, players overwhelmingly said their votes in November would not - and should not - be based on race alone.
"That's the thing that a lot of African-Americans fall into: 'Just because he's black, I'm going to vote for him,'" said Redskins defensive end Demetric Evans, an undecided voter who is black. "You need to know why you vote for him. You need to know what he stands for."
The discussions and mini-debates, however, always seem to come back to money. Days after Daniels expressed his feelings inside the Redskins locker room, teammate Ethan Albright held up a stamped envelope containing his absentee ballot, ready to be mailed to his home state of North Carolina. As he put the envelope in his locker, cornerback Shawn Springs called out: "Why you like McCain?"
"I like him," Albright replied with a nod, "because he ain't raising taxes."
That's a sentiment reiterated by New York Giants punter Jeff Feagles, also a McCain supporter.
"He is going to tax the wealthy, which is what we are," said Feagles, referring to Obama. "We are in that category. You look at those kinds of implications, and I hate using that word, it will affect us."
Feagles' teammate, defensive end Mathias Kiwanuka, couldn't disagree more.
"It's insulting to think you would vote based on how it affects you financially," Kiwanuka said. "I had that conversation even before I got my signing bonus. It's a matter of general policy and what you believe in and what that person stands for. ... When you look at it, I spent the majority of my life with an average upbringing to say the least, and that has shaped how I vote a lot more than the last couple of years living this lifestyle."
Torn between the two arguments is Redskins cornerback Fred Smoot. He was one of the few Washington players to publicly support Sen. John Kerry four years ago, but this time he has yet to make up his mind.
"We're coming from Democratic backgrounds, but we got Republican money right now," Smoot said. "That's kind of hard, because you see it from both sides."
The spike in interest isn't limited to the NFL. NBA superstar LeBron James attended an Obama rally last weekend in Cleveland, while Boston Red Sox pitcher Curt Schilling appeared with McCain at a NASCAR race in New Hampshire last month.
NASCAR team owner Joe Gibbs addressed this year's Republican National Convention, and Dallas Mavericks owner Mark Cuban has dished out unsolicited advice to both candidates on his popular blog.
Politics can be a touchy subject for athletes. Some find the topic too polarizing to discuss for public consumption. Others have never voted and simply have no interest.
"I was one of those people who was registered, tried to do the absentee ballot thing in '04, and didn't get it done," Redskins cornerback Leigh Torrence said. "This year I'll make sure that's not the case."