The Bears took advantage of Elam's first miss in 31 attempts, quickly driving down the field and going ahead for the first time in the game when Kyle Orton hit Rashied Davis on a 17-yard touchdown with 11 seconds remaining. Robbie Gould booted through the extra point that gave Chicago a 20-19 lead.
But the surprising Falcons, coming off an upset of the Packers in Green Bay, weren't done. With many fans heading for the exits, Gould pooched the ensuing kickoff, and Harry Douglas managed a 10-yard return to the Atlanta 44.
Rookie Matt Ryan, playing with the poise of a 10-year veteran, calmly threw a 26-yard pass to Michael Jenkins along the left sideline. The receiver made the catch in front of safety Mike Brown, got both feet down and tumbled out of bounds with 1 second left.
After a short delay to allow the officials to confirm on the replay that Jenkins' catch was good, Elam lined up for the winning kick. This one curled right through the uprights, clearing the crossbar with plenty to spare as the final second ticked off.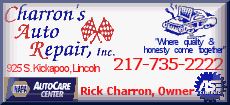 The Falcons erupted in a playoff-like celebration near the middle of the field. Rookie coach Mike Smith lifted Ryan in the air. Elam was swarmed over by his teammates, having atoned for the miss with his fifth field goal of the game, equaling his career high. He also connected from 29, 48, 32 and 41 yards.
Six games into what was supposed to be a rebuilding year, Atlanta (4-2) already has matched its win total from a forgettable 2007 season. Suddenly, the playoffs don't appear out of the question.
It was a bitter loss for the first-place Bears (3-3), who appeared to have pulled off an improbable comeback of their own when Davis ran by Atlanta cornerback Chris Houston and hauled in the TD pass in the corner of the end zone.
Orton completed seven passes for 71 yards on the drive and finished 26 of 43 for 286 yards.
But Orton was trumped by Ryan, who has quickly made Atlanta fans forget Michael Vick. The No. 3 overall pick completed 22 of 31 for a career-best 301 yards, including a 3-yard scoring pass to Roddy White with 13:25 remaining after the Bears closed to 12-10 with the game's first touchdown.
White missed two days of practice during the week after taking a blow to the head, but he looked just fine on game day with nine catches for 112 yards.