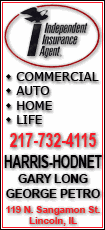 Fans had been waiting to see a performance like this since last December.
Manning, who had struggled with his timing after recovering from offseason knee surgery, finally looked like himself. He hit receivers in stride and completed passes into double coverage, finishing 19-for-28 for 271 yards with three touchdowns -- easily his best game of the season.
The receivers were in sync, too.
Harrison, the perennial Pro Bowler, quieted those who thought he had lost a step by burning Ravens cornerback Chris McAlister for a a 67-yard touchdown to open the game and scored two TDs in a game for the first time since December 2006. The other Pro Bowler, Reggie Wayne, caught a 22-yard TD pass and had a 67-yarder called back on a holding penalty.
Indy also was efficient on the ground despite losing Pro Bowler Joseph Addai in the first quarter with a hamstring injury, and third-stringer Mike Hart in the second quarter with a right knee injury. That left Dominic Rhodes as the only remaining back on the active roster and he ran 25 times for 73 yards.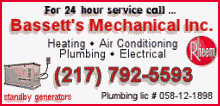 The combination was enough for the Colts (3-2) to revert to form.
"We've just been a little off and not been as sharp as we need to," coach Tony Dungy said. "We saw that again a little today but we saw more of that sharpness today. I think it's good for the young guys to see how I think we can play."
The Colts' defense took the cue, frustrating rookie quarterback Joe Flacco all day and limiting the Ravens to 49 yards in the first 2 1/2 quarters.
Flacco struggled, throwing an interception on the third play of the game, losing a fumble, botching a handoff, getting sacked four times and needing more than a quarter to produce a first down.
Predictably, the Ravens (2-3) lost their third in a row.
"This is bad," receiver Derrick Mason said. "You take your hats off to them, but we did some things to make it easy for them to score."
The Colts capitalized on every opening.
Manning and Harrison hooked up for the 67-yard TD pass on Indy's second series.
Then Manning threw a perfect strike to Wayne in the back of the end zone on the next series to make it 14-0. And after Flacco's fumble late in the first quarter, Adam Vinatieri made a 37-yard field goal to give the Colts a 17-0 lead.
That ended a 20-minute span, dating to their incredible comeback last week in Houston, in which the Colts outscored their opponents 38-0 and forced five turnovers.
"This is how we're built," Dungy said. "We've got to get ahead of people quickly, and it helps when you get the lead because you play better."