But there were no punches or ejections, and the Dodgers played with poise all night.
"We needed to get the momentum back," catcher Russell Martin said. "I think we did that."
Kuroda pitched effectively into the seventh for Los Angeles, which will try to even the series Monday night. Game 1 loser Derek Lowe, working on three days' rest, will face Philadelphia's Joe Blanton.
Kuroda buzzed Victorino in an apparent attempt to retaliate for Brett Myers throwing behind Ramirez in Game 2. Plate umpire Mike Everitt immediately warned both teams, and Victorino shouted at Kuroda while pointing at his own head and upper body as if to say: "It's OK to throw at my body, but not my head."
Victorino grounded out to first baseman Nomar Garciaparra and then exchanged words with Kuroda near the bag. Both dugouts cleared and the bullpens followed.
"Someone was bound to get hit. The situation called for it. Just don't throw at my head," Victorino explained after the game.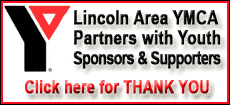 Dodgers third base coach Larry Bowa and Phillies first base coach Davey Lopes appeared to be two of the angriest participants in the near-scuffle, yelling at each other before the teams cleared the field. Ramirez also came in from left field and had to be restrained by teammates, manager Joe Torre and an umpire.
"It wasn't at his head, it was over his head," Martin said. "We're just trying to make a statement. It's part of the game. Manny looked a little more steamed than I was."
Myers threw behind Ramirez in the first inning of Game 2 on Friday, and Martin was brushed back as well. The soft-tossing Moyer hit Martin with a pitch in the first inning Sunday night, and reliever Clay Condrey knocked down the Dodgers' catcher in the second.
Martin was hit by another pitch in the seventh, a breaking ball from Chad Durbin, drawing boos from the crowd and prompting Ramirez to climb to the top step of the dugout. But Martin took first base without any trouble.
Crew chief Mike Reilly said the warning was issued to protect the players.
"That's the toughest thing for an umpire to read -- intentional," Reilly said. "But we absolutely had a situation, we had a batter hit and then the retaliation, pitch up high. And we figured at that point that we should put a warning in to stop any further retaliation from the other side coming back out again."
The Phillies and Dodgers don't have a recent history of animosity, unlike Boston and Tampa Bay, the ALCS participants. The Red Sox and Rays have played two peaceful games in their series after a nasty brawl in June.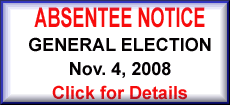 "I think it's over. I'll squash it," Victorino said.
Torre thought the warning from umpires was proper.
"With the passion that goes on in this postseason -- I mean, you work all year to get here -- and I think the umpires just basically tried to do the safe thing," he said. "And I can't fault them in that.
"Nobody wants to get hit in the head," he added. "That's certainly frightening. I've been hit a couple of times. I'm not sure that that was the intention, even though the pitch was there. Again, you try to throw a ball inside and sometimes it gets away. But certainly there was no intent on hurting somebody in that area. That I can tell you for sure."
The Phillies and Dodgers have played 11 times this year, including eight in the regular season, with the home team winning every game. And the Dodgers' 23-9 record at home after the All-Star break was the best in the majors.
Kuroda, a 33-year-old rookie making just the second postseason start of a career that includes 11 years in the Japanese Central League, gave up only five hits and two runs with one walk and three strikeouts before being relieved by Cory Wade with two on and nobody out in the seventh. Wade retired the next three batters to end the inning.
Kuroda worked 6 1-3 shutout innings in the Dodgers' 3-1 victory over the Cubs in the division series-clincher Oct. 4. He was 1-0 with a 1.38 ERA in two starts against the Phillies during the regular season, allowing four hits and two runs in 13 innings.