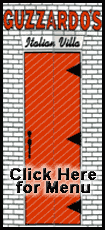 They also got a little help from the officials with two judgment calls that left the Broncos irate. One of them kept a touchdown drive alive and the other allowed the Jaguars (3-3) to run out the clock.
"This game today looked exactly like Jaguar football and it was good to get back to it," said Garrard, who completed 25 of 34 passes for 276 yards. "To come into somebody's house, and to have done it last year, too, to come back knowing they want our blood, the way this team fought today was awesome."
Jones-Drew rumbled for 125 yards and two TDs on 22 carries after Fred Taylor got hurt.
The Jaguars won at Invesco Field last year thanks to a franchise-record 18-play, 80-yard drive that chewed up nearly 12 minutes and set the tone for a thumping in which they maintained possession for nearly 40 minutes.
This time, they wasted no time in sending the Broncos (4-2) to their first home loss since last Oct. 29 against Green Bay -- the Jaguars took the second-half kickoff and covered 80 yards in just three plays and 73 seconds with Jones-Drew bolting up the middle untouched for a 46-yard touchdown that put Denver in a 17-7 hole.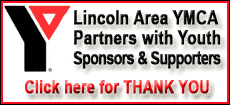 After Jay Cutler and a wide-open tight end Nate Jackson failed to connect on a 26-yard touchdown pass and the Broncos settled for Matt Prater's 39-yard field goal, Jacksonville scored again, on Marcedes Lewis' 30-yard TD catch that made it 24-10.
On the drive, cornerback Dre' Bly was whistled for illegal contact even though he was tossed to the grass by wide receiver Reggie Williams, turning a potential fourth-and-13 into an automatic first down. Five plays later, Lewis hauled in Garrard's pass at the 6 and spun into the end zone when safeties Marlon McCree and Marquand Manuel collided.
The Broncos realize they have caught their share of breaks from the officials, notably on Ed Hochuli's blown call in the San Diego slugfest that allowed Denver to eke out a 39-38 win, and Bly suggested things were evening out now -- on purpose.
"I guess they've been evaluating us and say we won games we shouldn't have won. So, I guess they're going to get a call against us," Bly said of referee Bill Carollo's officiating crew.
Denver pulled to 24-17 on Daniel Graham's 11-yard TD catch with 9 minutes remaining, but they went three-and-out on their next possession and the Jaguars chewed up the final 5:46 -- with a little help from field judge Scott Edwards.
He flagged McCree for pass interference on tight end Greg Estandia that gave Jacksonville a first down at the Denver 32 in the waning minutes. Replays appeared to show no inference on the play.
"No, I didn't think it was interference, and I was right there, right on the spot," Broncos coach Mike Shanahan said. "... In fact, being right there looking at it, I would have bet a dollar to the doughnut it wasn't. But it doesn't really matter. That didn't lose us the game."
Yet, it sure prevented them from having a chance to come back.
"Just watching the replays, it's kind of hard not to say anything without getting fined," Broncos cornerback Champ Bailey said. "So, I'm not going to say too much about it, but we didn't feel like they were good calls."