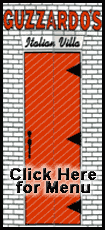 Alex Steigerwald's career-long 48-yard field goal bounced off the crossbar to put Toledo ahead early in the fourth quarter and it came up short on a fourth down to make a comeback possible for college football's winningest team.
Michigan seemed to set up overtime by driving to the Rockets 9, but Lopata's chip shot from the right side of the field sailed to the left of the uprights.
The Wolverines (2-4) has its worst six-game record since 1967, two years before Bo Schembechler started coaching them, and their streak of playing in 33 straight bowls is in jeopardy.
They knew Rich Rodriguez's first season would be a rebuilding one, but this isn't what anybody had in mind.
Toledo (2-4) pulled off one of the biggest wins in school history -- rivaling wins over No. 9 Pittsburgh in 2003 and Penn State in 2001 -- and became the first Mid-American Conference opponent to beat Michigan in 25 games.
Nick Moore caught 20 passes -- a record against Michigan -- for 162 yards and Tyrrell Herbert returned one of his two interceptions 100 yards for the first score of the game.
Toledo's Aaron Opelt was 33-of-50 for 257 yards and didn't throw an interception unlike his counterparts.
Steven Threet was benched in the second half after completing 7 of 11 passes for 55 yards with a TD and an interception, a light toss that Herbert stepped in front of in the end zone.
Nick Sheridan wasn't much better and that was a problem for Michigan.
Sheridan was 8-of-16 for 65 yards and threw two interceptions. Michigan's Sam McGuffie had 25 carries for 105 yards.
He also caught five passes for 44 yards, including one a 29-yarder that left him shaken up but put his team in position to extend the game -- at least -- after getting the ball at its 33 with 1:32 left.
The Wolverines foreshadowed what the afternoon was going to be like by losing 2 yards on their opening drive and throwing an interception on the second drive that was returned the length of the field.