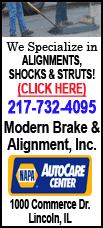 Tebow threw two touchdown passes to Percy Harvin and ran for a score, and the Gators thumped defending national champion LSU 51-21 Saturday night in The Swamp.
The fourth-ranked Tigers (4-1, 2-1 Southeastern Conference) had won six consecutive games, 19 in a row at night and 23 straight in regulation. Florida (5-1, 3-1) ended all those streaks with a fast start and some huge plays from Tebow, Harvin, Jeff Demps and Brandon Spikes.
The Gators also may have put to rest all those uneasy feelings about an inconsistent offense and a suspect defense. They enjoyed their best game of the season -- maybe their best game since beating Ohio State 41-14 in Arizona for the 2006 national title.