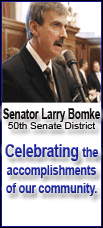 There was indeed something wrong when Romo badly missed on his last two pass attempts to Terrell Owens in a 30-24 overtime loss at Arizona on Sunday, the Cowboys' second defeat in three games. Coach Wade Phillips said Monday that Romo broke his right pinkie on the first play of OT.
Brad Johnson, the 40-year-old backup whose last start was in 2006 for Minnesota, takes over Sunday when Dallas plays at St. Louis.
"Obviously, it's unfortunate for Tony to have to go through something like this. He'll recover quick; he has a great attitude about it," Johnson said. "At this time, it's really just important for the offense especially to just kind of catch on to my snap count and the way we manage the huddle. ... I'm excited about the opportunity, worked hard to get here."
Johnson, who came to Dallas last year, won a Super Bowl with Tampa Bay during the 2002 season and is the only Cowboys player with a championship ring.
Phillips said Romo won't need surgery, and the timing of his return "depends on how fast that heals." The Cowboys have three games before an open date Nov. 9.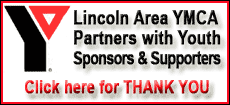 Romo wasn't in the locker room Monday when it was open to reporters, but Johnson described Romo as being in good spirits.
The Cowboys scored 10 points in the final 2 minutes of regulation Sunday. They got the ball to open overtime, but Romo fumbled and had two incompletions. He started flexing his hand after recovering his fumble.
Then Arizona blocked the punt and recovered it for a game-ending touchdown -- a play that also cost Dallas its punter, Mat McBriar.
McBriar was carted off the field, and an MRI on Monday showed he has a broken foot. He could be out two months, so the team will have to sign another punter.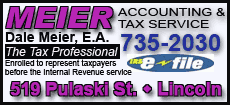 The losses of Romo and McBriar added to an already trying time for the Cowboys, who before Arizona had a lackluster victory over winless Cincinnati and were beaten at home by NFC East rival Washington.
Romo's importance to the team could be seen in the stunned look on linebacker Greg Ellis' face when he heard about Romo's broken finger before a team meeting. "Wow!" Ellis exclaimed.
"Am I optimistic that we can win without Tony? Yes, truly I am," said Ellis, in his 11th season with the Cowboys -- longer than anyone else. "I'm just disappointed in this organization right now, from the whole deal of it. Things just aren't going really good.
"We're not maximizing what we have. I don't say that to start controversy. I pray that the guys who hear me say this -- the coaches on the staff, everybody -- realize that I just feel like we can do better as a unit, as a whole Dallas Cowboys organization."
The Cowboys, with Ellis among 13 Pro Bowlers returning from last year's 13-win team, came into the season with Super Bowl expectations. But they are tied with the Redskins for second place in the NFC East. After St. Louis, they play division leaders Tampa Bay and the New York Giants before going to Washington.
Romo passed for 321 yards and three touchdowns against Arizona despite heavy pressure. He was sacked three times and knocked down 19 times, though he didn't throw an interception for the first time in nine games. He couldn't grip the ball once he injured his finger, and his hand was heavily wrapped after the game.
"Obviously, he had trouble throwing the ball that last series," Phillips said. "He probably should have gone out of the game."
Owens refused comment Monday, getting agitated when he saw cameras recording him. "Today is not Wednesday," he said, referring to the day he routinely talks to reporters.