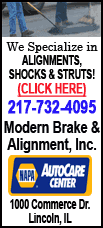 AD Terry Don Phillips said his intent Monday morning was to have a candid, heart-to-heart with Bowden about the football team. So Phillips was surprised when Bowden offered to walk away in midseason.
"There wasn't a gun to his head," Phillips said.
"He put it on the table for the sake of the program," Phillips said. "I agreed."
Bowden will be paid through the end of the season, then get $3.5 million as a buyout negotiated in the contract extension both sides agreed to last December.
Bowden sat next to Phillips in McFadden Auditorium, where he's held meetings and press conferences the past 10 seasons. He thanked the school, administrators and his latest group of players.
"I wish them nothing but success and I will be their biggest fan on Saturday" against Georgia Tech, Bowden said.
With that, Bowden left the stage without taking questions, walked into his office and shut the door as Phillips detailed the day's dramatic events.
Assistant head coach and receivers coach Dabo Swinney will take over the club. Phillips urged him to act like the team's head coach and make difficult decisions knowing he had the administration's full backing.
It's a far fall for a team some figured to contend for a national title.
The year began with the Tigers ranked No. 9 and picked to win the Atlantic Coast Conference. But an opening 34-10 rout by Alabama and recent losses to Maryland and Wake Forest raised calls again for Bowden's ouster despite the contract extension that tied him to the school through 2014.
"I appreciate the opportunity Clemson University gave me and the support of the administration while I was here," Bowden said in a statement released by the school.
Phillips heard the anger from Clemson backers. However, he said Bowden's choice was his own and not fueled by fans' dissatisfaction.
Clemson went 72-45 (43-32 ACC) and made eight bowl appearances under Bowden, who was honored as ACC coach of the year in 1999 and 2003. But the son of storied football coach Bobby Bowden never brought Clemson fans what they wanted most -- a championship.
Bobby Bowden said Monday his son "felt like it was fixin' to happen; he felt like it was inevitable."
Bowden met twice with Phillips, the two eventually deciding that should the coach stay, a dark cloud of indecision would continue to hover over the team the next six games.
Phillips praised Bowden for his success and the generally upstanding program he ran. But Phillips was no different from most Clemson fans in expecting that this year's team had a prime opportunity to win the ACC.