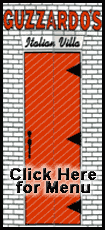 Dungy doesn't believe the second operation -- to fix an infected bursa sac -- was the reason the team had a sluggish start this season.
"I don't think it set him back, it was part of the rehab process," Dungy said Monday. "The time frame we were initially looking at was when he came back."
Manning was not available in the locker room Monday, a day after the Colts routed Baltimore 31-3, in what was easily his best game of the season. Manning typically does interviews only on Wednesdays and after games.
But he told the CBS broadcast team about the second surgery at a pregame meeting, prompting announcers Jim Nantz and Phil Simms to address the issue during Sunday's game.
Manning did not deny having a second surgery, although he had previously referred it to as irrelevant.
The two-time league MVP has said he is continuing to rehabilitate the knee that caused him to miss training camp, all five preseason games and kept him off the field until Aug. 26. Manning wasn't as precise with his passes until Sunday, when he threw for 271 yards and three touchdowns and had his highest quarterback rating of the season (134.7). Earlier this season, Manning acknowledged the knee also had forced him to make more pitches on running plays than straight handoffs.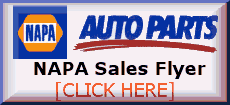 After Sunday's game Manning indicated the loss of practice time may have affected his early-season play.
"I guess in some ways, this really is like the first week of the season for me," he said. "All I've ever known is taking every rep at every practice and playing in all the preseason games, so I did miss some time there and I've been working through that."
While Manning's knee is no longer a major concern for the Colts, they are looking for reinforcements at running back.
Pro Bowler Joseph Addai left Sunday's game in the first quarter after hurting his hamstring, and Dungy said Monday he wasn't sure whether Addai would play this weekend at Green Bay. Third-string running back Mike Hart could miss much more time after injuring his right knee in the second quarter.
Indianapolis typically does not provide status reports until later in the week.
Dungy said Hart was scheduled to have an MRI on Monday and his prognosis is worse than Addai's, and that could leave the Colts with only one healthy back, former 1,000-yard runner Dominic Rhodes, who took every carry Sunday after Addai and Hart departed.
"It looks like it could be a while on Mike," Dungy said. "There's a good chance we will (sign another running back) and Chad Simpson would be the first guy we'd look at for sure."
Simpson is an undrafted rookie who has spent all season on the Colts' practice squad.