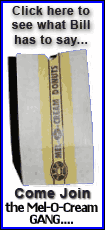 Former Rangers captain Jaromir Jagr played a shift with Cherepanov and was talking to his young Avangard Omsk teammate on the bench shortly after they left the ice, when Cherepanov suddenly collapsed, said a Rangers spokesman who talked to Jagr.
There was no collision that preceded the collapse, the spokesman said, but few other details were available. Cherepanov scored the first goal of the game and had eight in 15 contests this season, his third with Avangard Omsk.
"It was really kind of a surreal thing for the players," Cherepanov's agent Jay Grossman said. "He was skating in on a 2-on-1 with Jaromir and then they came back to the bench. Jaromir was talking to him and he told him he has to score on that play. The next thing you know, he collapsed.
"(Jagr) went with him into the dressing room area and they revived him for some time and then he didn't make it."
Grossman said Cherepanov was eventually taken to the hospital, but he was unable to be saved.
"I don't know the specifics, but I've heard that there wasn't an ambulance there (at the arena), that it had left, and that there were problems with the defibrillator that they had there," Grossman said. "Other than that, no details. I don't know if that would've necessarily made a difference."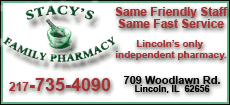 The Rangers announced the death of Cherepanov shortly before they played at home against the New Jersey Devils. New York coach Tom Renney said his club was not aware of any health issues with Cherepanov.
"He's a Ranger and I think it'll have an impact on people," Renney said. "We're going to have to deal with it in our own personal way, but in the interest of a bright, young life that's over we're going to have to pursue the objective of tonight and that's get two points from New Jersey."
A pregame moment of silence was observed at Madison Square Garden as Cherepanov's picture was displayed in the midst of a black background on the center ice video board.
"The first thing we can do is honor him with a great effort tonight," Renney said.
Grossman said Cherepanov had testing at the NHL combine before last year's draft that didn't reveal any heart problems. He has been told that players in the KHL receive regular heart and blood tests, similar to those given in the NHL.
Cherepanov surprisingly slipped to the Rangers during the 2007 NHL draft and they grabbed him with the 17th pick. The talented forward dropped because of concerns about his signability and the potential difficulty in getting him to leave Russia.
"He was an exceptionally talented kid," Grossman said. "He played in the Russian Elite League, in the men's league, even before he was drafted which in and of itself is an achievement. He was a self-motivated kid that had an inner confidence about him. A real good attitude."
New York assistant coach Mike Pelino recently returned from a one-week trip to Russia where he watched Cherepanov play and then dined with him and Jagr.